Download Story Lab APK to create varieties of stories for your social networks. Add frames, filters, collages, and styles and create logos with Story Lab.
Story Lab - Create Appealing Instagram Stories
Introducing Story Lab
Story Labe is a powerful and complete tool that lets you create and tell your unique stories to the world. The app offers some of the best storytelling features to help you gain attention and build your audience ok social networks. The app has a simple editor that allows users to spend only a few minutes on the design rather than the traditional apps that will take much time before you get anything done. The app also allows you to swiftly export all your designs to the proper channels adding impressive professionalism.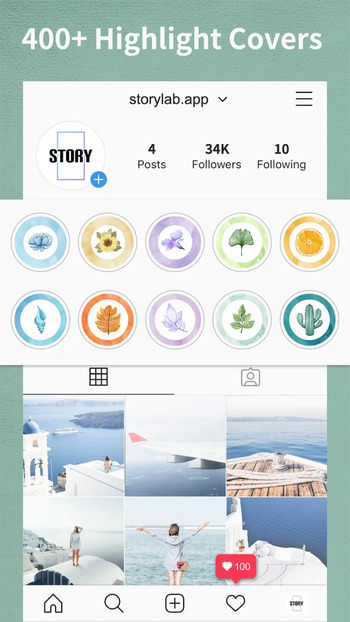 Some features that make Story Lab much faster and easy to use include the template and simple UI. The template designs allow you to adopt ready-made designs for your video instead of creating it from scratch. However, you won't be able to access all the resources unless you're on the premium version.
If you use the free version of the app, you will still be able to do most of the designs you desire. In addition, you'll have access to collages to improve your IG stories and templates to use for your stories. The app also has a unique feature that allows you to use specific frames for different timelines in your social networks. The app is also relatively easy to use; you only need to understand the icons and follow the instructions.
Cerdillac designed Story Lab, and it's been quite popular for IG users and influencers over the years. The app has over 43 languages available for all players, and it's pretty open to use by children and adults. In addition, the content is rated for anyone before 13 years. With over 10 million downloads on Playstore, it remains one of the best options for anyone who needs to create professional and high-quality stories to share with their viewers.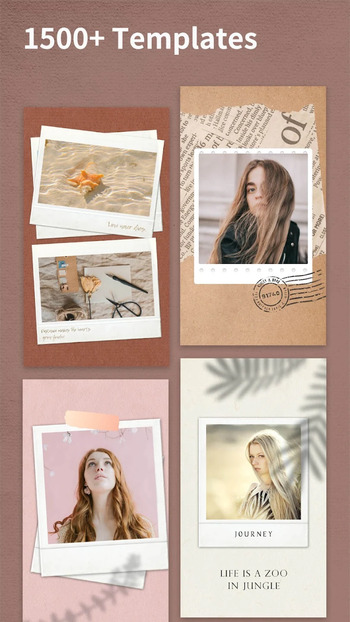 Why Use Story Lab?
Story Lab offers free access to important story creation tools.
Create different frame styles, using various filters in a story to add colour to your story.
The app supports both photos and videos for editing.
There are hundreds of fonts a d texts to choose from editing.
There are different tools for different needs.
Create a simple animation story to reduce your editing time and create your videos faster.
There are over 1500 customizable Instagram templates to use for your stories.
Features of the App
The app is one of the most functional story-maker apps you'll ever find online. It has a lot of functionalities that make users opt for it all around the world. Check out some of the features below:
Edit Photos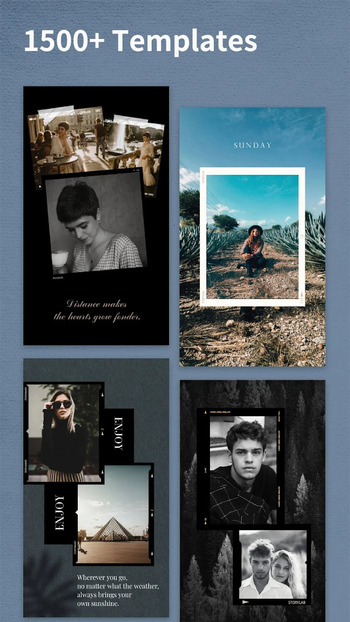 You can edit your photos and videos on Story Lab and share them directly on your social networks. The app is specifically created for your social networks, especially your Instagram adventures, so you can expect it to have the suitable filters and features to make an impressive video or pictures for your IG or FB story.
Most editing tools on Story Lab are professional, so you can quickly produce the correct type of video without spending too much time navigating the app or using third-party apps to finish your editing. Customize your video colour and use various filters to give your videos a different tone.
Templates and Styles
The app has many predesigned templates and styles, which is a nice feature to help users easily create their videos or reduce the editing time. In addition, it's a nice feature for beginners who don't know how to use the tools for custom editing. Hence, you have an extensive library of storytelling styles, including Halloween, Christmas, and Black and White. The app also adds newer features so that you can always get newer and better styles to choose from based on the trend on social media.
Hundreds of Handwritten Fonts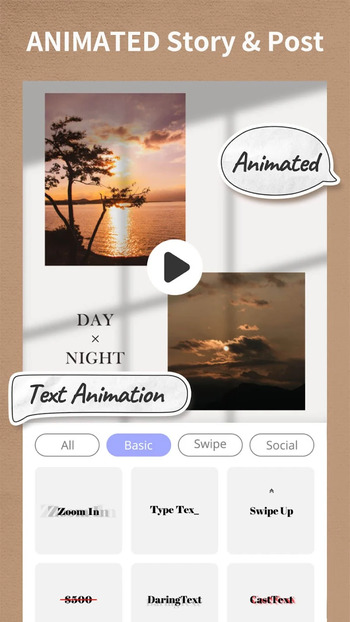 Story Lab has you covered if you aren't a fan of the conventional fonts available in most editing tools. You can choose between a wide range of fonts, starting with the regular fonts, which add more information to the video and can be useful for Blocking certain parts of the video. There are also over a hundred Handwritten Fonts that you can use to accentuate your stories and make them even more unique if you use a template design for your video or picture.
Animations
You can create an animated photo or video with Story Lab in just a few steps. The app allows you to turn your simple media into a living story with an extensive library of animations. Aside from adding exaggerated texts to add an extra effect, you can use the animations related to your video to add more context and visual aids that your viewer can relate to.
Stickers
You can so add various stickers to your videos and images. It also makes the video much more lovely, especially if the sticker has a similar context. For example, adding a love sticker to a video of yourself increases the tendency of other viewers also like the video when they view your story. There is an extensive library of stickers, too, so you can choose from over 2,000 stickers to create an impressive video using different themes like Retro, Tezza, and Mojo.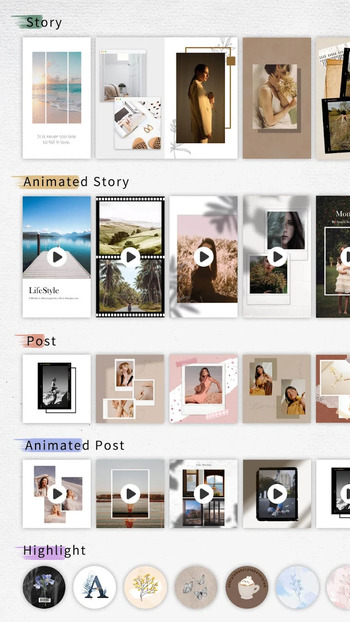 Cover Photos and Logos
The app is not only for editing your favourite images and videos; it can also help you create a new art entirely. You don't have to design your stories every time since you can also use it to design your cover story using its comprehensive editing tool. It gives you a series of designs for your cover image, posts, logos and avatars that can help personalize your social media pages. It is ideal for various platforms such as WhatsApp, Twitter, Instagram, Snapchat and many more.
Conclusion
Story Lab remains one of the most exciting apps to edit your videos and photos. The app had special editing tools and impressive filters to use as a model or sample. It's used by many Instagram storytellers and is a good option if you want your stories to come alive and have the element of engagement everyone wants on social networks.


Join Telegram Group
Download Story Lab APK to create varieties of stories for your social networks. Add frames, filters, collages, and styles and create logos with Story Lab.