Download Paint by Number APK for a lovely image coloring experience. The game allows you to color drawings by following numbers easily and intuitively.
About The Game
Paint by Number is one of the numerous colorful projects that Better Life - Color and Draw developed. The game has a remarkable number of downloads on Google Playstore. 100 Million downloads to its name. The game also has over a million reviews on the same platform and an impressive rating of 4.5 from these reviewers. Players can enjoy this casual but fun game on mobile devices, including tabs. It's also available in over 46 languages so that players can interact in their languages.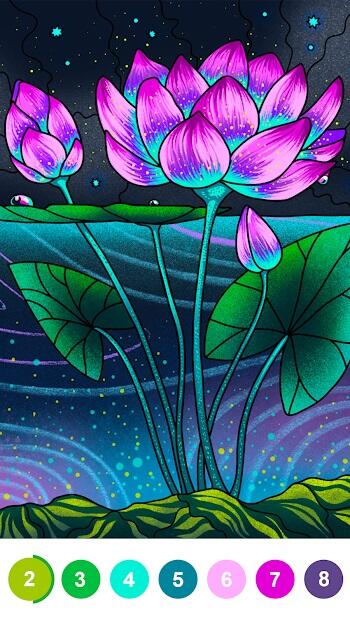 Paint by Number is a coloring game designed for lovers of colors and those who'd like to do it most efficiently and intuitively. This app is a fun approach to spending time and maximizing your leisure as it brings a sense of calmness when you play. Several images in black and white will need your touch, so you can always choose between hundreds of them to be brought to life with color.
It's an easy-to-play game because you don't have to do the actual coloring; you only have to choose the correct image and match it to the right color that should fit. Luckily, all the photos and areas to be colored are always numbered, so you won't have any difficulty deciding which color should be for which part.
Brighten Your Day With Colors
As earlier mentioned, the game has a relatively simple gameplay and can even be played by children above 12 years. During gameplay, clicking on each color and any image area will highlight it in gray. It means you can apply that color in this area once you see the gray highlight; otherwise, the color isn't suitable for the area. As a result, you might come across more than 20 colors in just one level.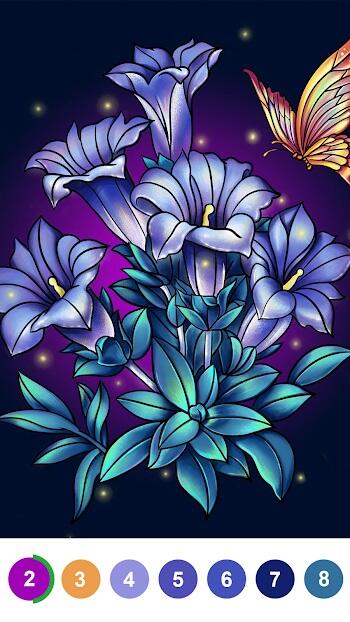 Also, to make things easier, you can decide to full the view image or use a wildcard to see what the image is supposed to look like when you're done coloring. So, it makes your task a lot easier at the expense of an in-game bonus you'll accumulate along the way. Of course, you can also play with color as you wish while playing, but the vital goal is to ensure you create a perfect replica of the intended image when you're done with the level.
There are many categories to choose from, ranging from animals, quotes, mandalas, and florals. When you successfully color an image, you can also save it to add as your wallpaper or lockscreen image as a souvenir. You can also share your beautiful piece of art with friends and families who enjoy coloring the same way.
Key Features
Paint by Number is one of the most popular coloring games online, and it owes this to some of its exceptional features, as outlined below.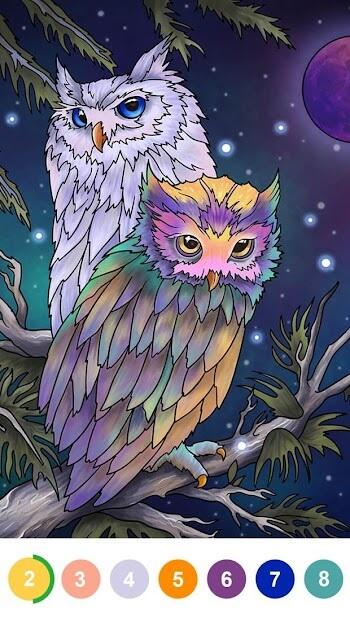 Game Graphics
The game has impressive graphics, probably due to the high demand for quality since it's a painting and coloring game. In addition, the interface is well designed to be as colorful as possible, putting players at ease and making the app more suitable for children and adults.
The coloring and drawing room are also beautifully created, with the images centered and the colors outlined below the screen. The images are high-quality and as bright as possible when you paint, which adds to the impressive abilities of the developers.
Convenient and Fast
The game is quite convenient in terms of navigation and control. You don't need a pencil or paper or any other material to play; it's simply by using a drag and drop or tapping method. For example, when you want to color a specific area, you can tap on the color you want to add. This makes the area highlighted in gray if you selected the correct color. So, players already know when they choose the wrong colors and can easily substitute them with another one.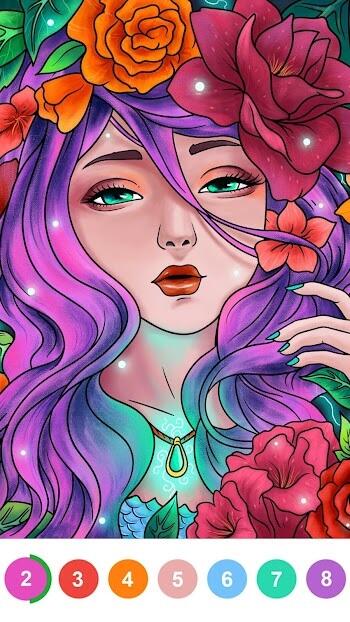 Simple Gameplay
The game has an easy mechanism behind it. It's based on a simple gameplay, in which players must match images to colors. To ease the process for players, the developers have also marked certain parts of the image to illustrate the different areas that will be colored. So, players only have to figure out which color should be added to these areas, and they'll also get an immediate insight when they make wrong coloring.
Gallery
The game's gallery is full of lovely and exciting images. Thousands of photos are available on Paint by Number, each with a unique touch and resembling no other image in the game. There is also a frequent update of pictures to the gallery when you connect to the internet or update the app. This means players have an endless pool of pictures to color, and they can spend as long as they want coloring without getting bored or tired of the images for each level.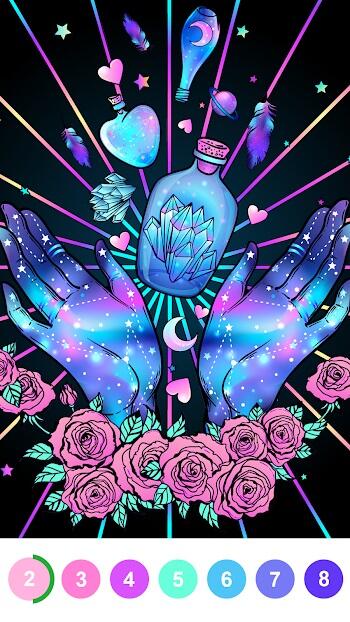 Game Categories
This game has an extensive catalog of images, making it essential to have different categories. So, there are various image categories on Paint by Number, each themed by a particular feature such as animals, characters, flowers, places, and numerous others. Depending on which of these categories you choose, you can have fun painting only the type you prefer.
Sharing
It's an in-app feature that allows players quickly share their progress achievements with anyone they want. The Quick Share feature will enable you to post all your colored images on social networks and share them directly with friends and families. If you're impressed, you can also use these images as your wallpaper or lockscreen.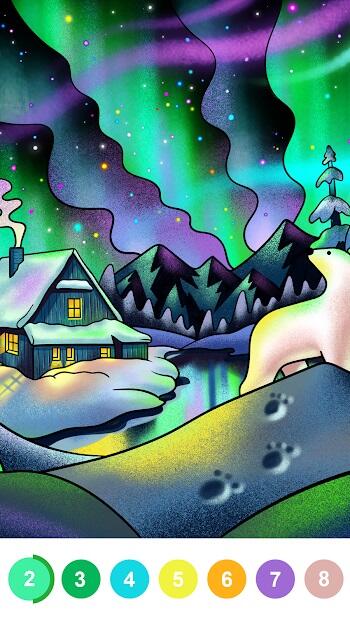 Premium Version
The game has a free version with everything you need to have a good time. However, the Premium version offers more images and removes ads and watermarks from the images you color. There is a 7-day trial before renewing at $3.99/week, $9.99/month, and $69.99 per year.
Conclusion
Paint by Number is a pretty and lovely game with simple gameplay and is ideal for relaxation and spending leisure. The game allows you to relieve your stress by coloring different images in the gallery. It also removes the stress of keeping to coloring lines since that's impossible here.