Download Money Lover APK, a simple and award-winning money manager app that users can use to keep track of all their expenses and plan their budgets wisely.
An In-Depth Description of Money Lover
Most people spend their salaries in one go and end up stranded, but you can avoid this with a convenient money management tool. Money Lover is a simple money manager app and the best way for you to keep track of all your financial records. This app was developed by a group of millennials who needed an easy way to solve their budgeting issues and manage their money easily. This app lets you easily see where your money is going and how to spend it better.
This app is a fantastic option if you have been finding it difficult to manage your finances. The Money Lover app is an all-in-one financial management app that includes features like budgeting, planning, tracking, and reporting. With this application, you can solve all your financial matters quickly. You do not need to find it hard to manage your money as this app is a great way to achieve your financial goals quickly.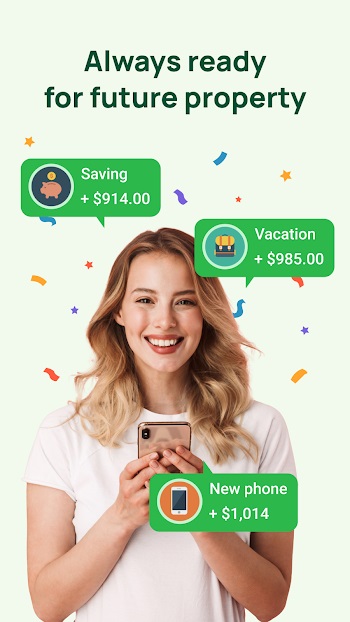 Money Lover Premium is the best option for people who feel depressed and tired whenever they think about their finances and people who need to reduce how they spend their money. It is also perfect for people who want to save more for rainy days, need an app to track their daily finances, need better control of their credit cards, and wish to pay off debts. You can achieve all of this with the Money Lover Premium application.
Of course, Money Lover offers a free version with all the basic features you can easily access. But, the Money Lover Premium latest version provides access to all the features you need to manage your finances appropriately. You can use the premium version anywhere and with any device – all you need to do is log in to your account. With the premium version, users get to enjoy an ad-free experience, they can export transactions to Excel or CSV, and they have an unlimited number of savings, wallets, etc.
Money Lover Premium offers setup options that you can use to establish some valuable tools. From the setup options, you can choose the currency you want to work with, select the month you wish to set as the first month of the year, and choose the day you want to set as the first day of the month. With Money Lover Premium, users have access to the different graphs of their expenses. Through this feature, you will know what you mostly spend your money on, the days you spend the most, etc.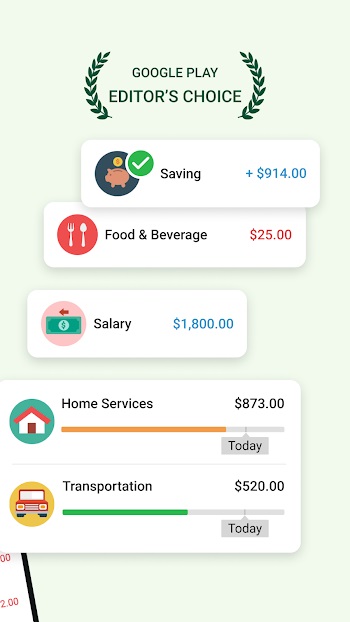 The Money Lover application is very easy to operate – it includes a smart personal finance ecosystem for more convenience when using the app. Some features you can find include a currency converter, built-in calculator, find ATM, track debt and repayment, debt management, data sync, etc. It is important to note that for your expenses graphs to be accurate and useful, you will need to use the app frequently.
Our site offers a straightforward Money Lover download process so you can get right to it and upgrade to the Money Lover Premium latest version.
Features of Money Lover
Money Lover Premium gives users access to more features than the free version. Through the premium version, you will easily achieve your personal financial goals and improve your financial health daily. Now that you know all about Money Lover Premium let us look at some of the things you can do with this version.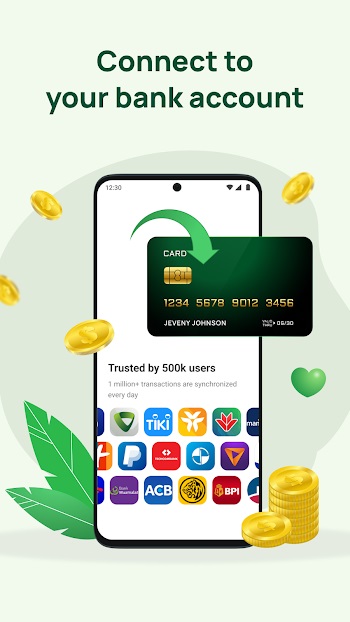 Users can track their different incomes.
Users have access to an unlimited number of specific budgets, wallets, etc.
You can create a pay-off debt plan to pay off your debts conveniently.
You can create a goal and saving wallet.
Android users can export financial transactions to Excel and iPhone users to CSV for different purposes.
Enjoy an ad-free experience.
Users can create a credit wallet.
It has a picture attachment feature.
With the Money Lover Premium latest version, you can work across three platforms and five devices.
Features of Money Lover
Let us look at general things you can do with the Money Lover application.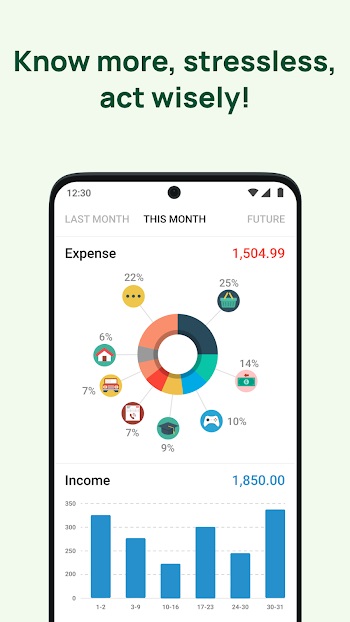 Budgeting: Users have their financial assistance with the budgeting feature. Anytime you spend close to the budget limit, you will be alerted. You will also get daily budget advice so that you can plan your money wisely. Depending on your demand, you can create weekly and monthly budgets or go farther than that. This will help you reduce your total expenses and stop overspending.
Reporting: Money Lover gives you access to your financial reports so that you are aware of your spending habits. It will show you your income by date (weekly, daily, monthly), by group (shopping, miscellaneous, food), all the things you spend your money on, etc.
Money Management: Money Lover Premium is the best way to keep track of your financial records, including your income and expenses, through different categories (food, shopping) using any device.
Bills: stay on top of bills with Money Lover Premium – you will get a reminder whenever it is time to pay your bills, providing it has been documented.
Tag for Transactions: you can assign tags to any transaction you have made using the Money Lover application. This way, you can effortlessly search for and find old financial records. You can also access reports for a group of transactions.
Goal Wallet: users can create a goal wallet to help them build saving habits and keep track of their saving progress. It features a piggybank concept that will motivate you to save consistently.
Linked Wallet: you can link your online banking with Money Lover to access your account balance and every transaction history – it will be updated automatically.
Credit Card Wallet: this feature helps reduce the anxiety of owning a credit card. You will always receive a reminder whenever repayments are due, which will help you avoid late payment fees and keep a good credit score.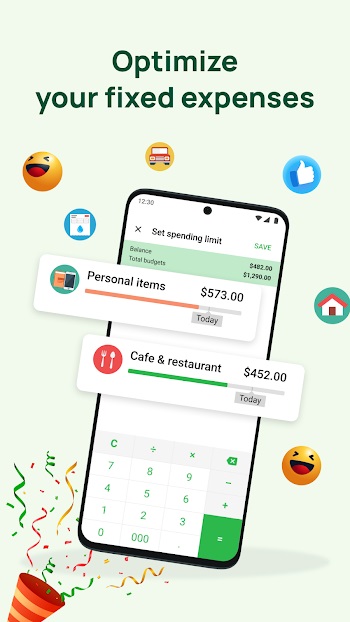 Conclusion
Money Lover Premium APK is perfect for managing all financial transactions conveniently. Money Lover Premium supports seventeen countries and over 150 banks worldwide. To check your bank's availability, navigate to Connect to Bank once you have downloaded the app.
Our Money Lover download process is straightforward – so what are you waiting for? Hit that download button and upgrade to Money Lover Premium now!