Download Jazz Cash APK and make seamless bank transactions from anywhere you are with your mobile device. Gain access to your funds on this mobile wallet for all your needs.
All about Jazz Cash
JazzCash is a mobile wallet app useful for managing all of your payment transactions from the comfort of mobile phones. It is a Pakistan-based app and works to serve the financial needs of its Pakistani users majorly. It serves the purpose of a channel for receiving money from countries outside Pakistan, but the app doesn't enable sending payments outside Pakistan. It is a very dependable and safe application. Users of JazzCash can transfer money with ease and security. Using the app or visiting any Jazz Cash outlet makes sending and receiving money simple. These JazzCash Outlets are also very easy to locate on the app.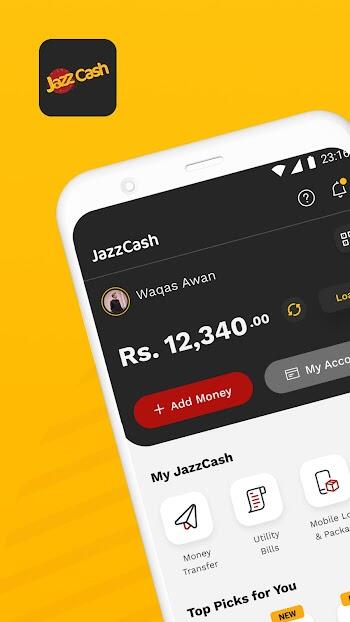 JazzCash allows its users to perform transactions like seamless payments of goods and services to vendors, make money transfers to anyone in Pakistan, anywhere in Pakistan, pay utility bills, and so many other transactions. It is incredibly simple to send and receive money nationwide once your Jazz Cash account has been set up. You can also send money to other supported wallets in Pakistan. Besides monetary transactions, the app also lets users earn benefits by participating in fun campaigns and getting prizes in cash.
It was released by Jazz Pakistan in July 2016 and has been made available on Android and iOS platforms. It has amassed over 10 million downloads and is one of Pakistan's digital wallet apps. It is a free app with no in-app purchases.
Perks of using Jazz Cash
The benefits of JazzCash are endless, with so many benefits available. Updates are also regularly made to ensure a smooth customer experience and seamless wallet transactions. Some of these sweet perks are: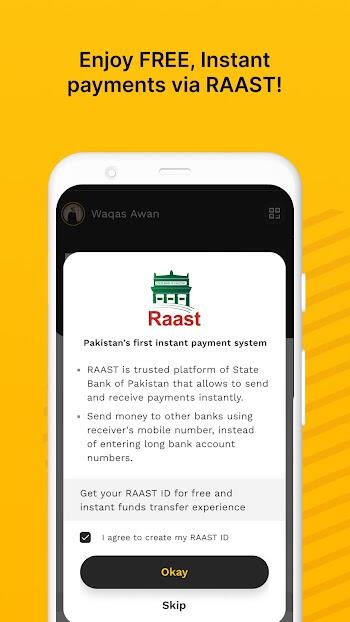 The ease of handling payment transactions directly from your phone rather than the stress of bank queues.
The process of creating a wallet is completely stress-free. Simply create an account or wallet with just a mobile number of any network and your Computerized National Identity Card (CNIC).
Transfer funds to anyone, anywhere within Pakistan, with complete ease of transfer.
Easily sync your debit card to your JazzCash wallet to load your wallet with funds.
Simplify all of your in-person and online store payments by using a JazzCash debit card or creating a virtual debit card.
Useful Features of Jazz Cash
The JazzCash app is a fan favourite for digital transactions due to its many attractive features. The features work together seamlessly to provide the efficient application that JazzCash is. A list of these features is given below: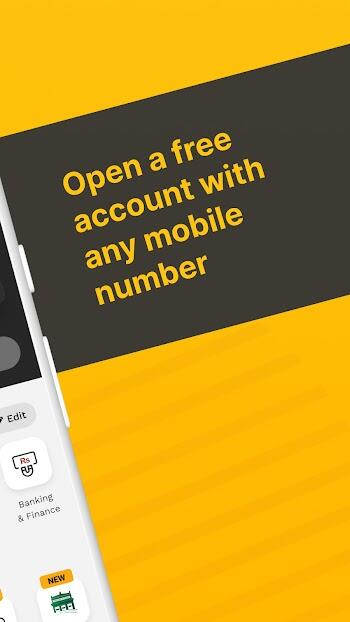 Interactive and Intuitive User Interface
Explore the app in Guest Mode: Feel free to peruse the JazzCash app to understand and get a feel for its services without creating an account.
Personalize the JazzCash application to your taste: JazzCash comes preloaded with features that accommodate user customization. For example, personalize the application's home screen with your most used transactions for better convenience.
Integrated Search Option: When there's a need to locate, say, a financial institution, an offer, or even a payment package, simply turn to the "search" feature to get access to your payment need in little to no time.
Timely upgrades on the app services.
Access to JazzCash Distributors and Businesses: Find businesses that support JazzCash payments or JazzCash Agents around you in no time through the app's "locator" feature.
Handle all of your bill payments: No need to stand in long, stressful queues to handle certain transactions. Instead, make all payments, whether it is utilities or transfers. You can handle any of these payments from the comfort of your house or wherever you are with JazzCash on your mobile phone.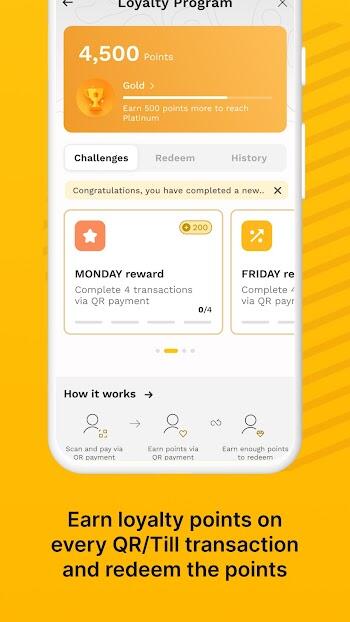 Connect your cards: JazzCash safely syncs all of your payment cards to the app, so users can easily make safe money deposits from their bank accounts into the JazzCash wallet account.
Assistance and Support: If a user cannot completely work their way through a procedure on the app or is stuck on an issue in the app, JazzCash provides full support. JazzCash has a quick response team that provides adequate assistance and support through the issue.
A functional mailbox: JazzCash comes with an "inbox" feature to get different notifications of payment services and offers. There's also a save messages option to avoid losing important offer messages and notifications.
Transfer Funds: You can send funds to anyone anywhere in Pakistan using your JazzCash phone application. Transactions can be made to other JazzCash accounts or other mobile wallets. You can also use CNIC numbers or bank accounts to send the money.
Third-Party app support: You can easily link your Payoneer account to your JazzCash wallet to get your funds.
Mobile network top-ups: Utilize the JazzCash app when you want to purchase mobile top-ups for yourself or whoever you want. The top-up feature is available across all Pakistani mobile network providers.
Order Tickets: The JazzCash app allows users to place orders, make reservations and purchase tickets for different locations and events.
QR code-enabled transactions: Users can afford not to use cash anymore. Simply Scan QR codes with the JazzCash app at participating merchants to quickly and easily complete all transactions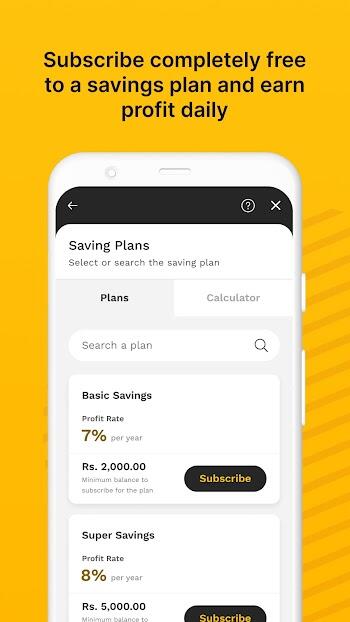 Loan Feature: JazzCash features quick loan offers to meet your financial obligations. Build a proper credit status with JazzCash and gain access to bigger loan sizes.
Insurance options: JazzCash provides some insurance packages that are easily accessible from the mobile app. Enrol your family and loved ones in any of the insurance plans that JazzCash offers as seamlessly as possible.
Conclusion
When you want to make financial transactions with anyone in Pakistan, you can decide to make JazzCash your go-to application. With many features and payment selections to choose from, you can rest assured knowing that JazzCash is the answer to handling all of your payment worries.