Download HBO Max APK, a premium streaming app, for unlimited access to the best movies, shows, and exclusive HBO Max originals; everything you love all in one place!
An In-Depth Description of HBO Max
HBO Max is a stand-alone streaming platform from Home Box Office and Warner Media (its parent company). It is the best choice for anyone looking for a streaming app that offers many movies and TV shows, like Friends, Wonder Woman, The Big Bang Theory, etc. You also get access to exclusive HBO Max originals like the popular teen show, Euphoria.
HBO has offered exclusive subscription content for almost 50 years, showing how excellent and trustworthy the platform is. On May 27, 2020, they launched a streaming app called HBO Max, a combination of HBOs original movies and shows and more content from Warner Media (its parent company). Now, users have tons of options to pick from, from the classics to the newly released.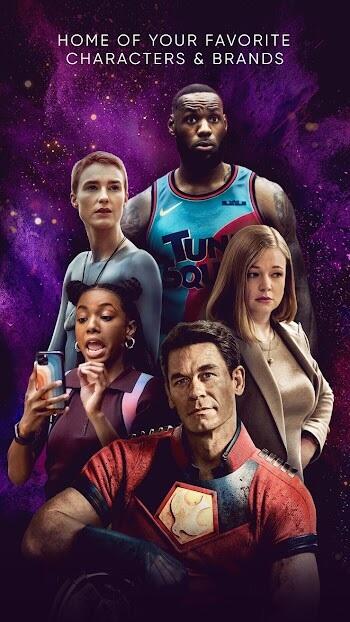 HBO Max Android TV provides users with 10,000 hours of premium content alongside other entertaining features such as offline downloads, parental control tools, 4k streaming, and multiple profiles (for the ad-free plan). This year, all of Warner Bros' key theatrical releases will be put on HBO Max 45 days after release.
HBO Max offers two plans; ad-free and ad-supported, with the former being the most expensive choice. HBO Go and HBO Now users have moved to HBO Max since its launching since it offers both original and blockbuster movies and TV shows. HBO Max is now provided in fifty different countries and its subscribers, combined with HBOs, are now at 73.8 million.
You can access the HBO Max 2022 service from your desktop, Android, or iOS devices; then, choose the show or movie from the long list available and start streaming. The web and app interface categorically divides contents into different hubs (HBO, DC Comics, Cartoon Network) so you can easily find what you want to watch.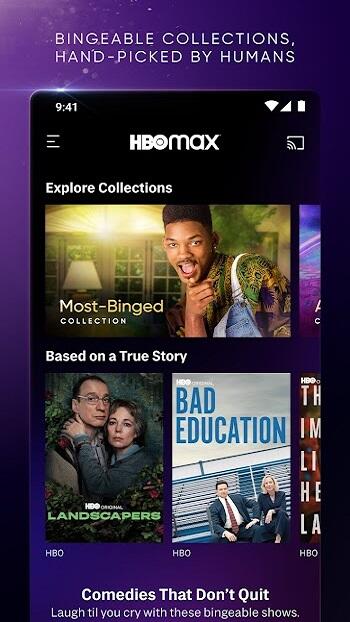 You can use the search button to look for your favorite titles and recommend TV shows and movies based on the things you have already watched. There is the My List feature (which stores all of the movies and episodes you have downloaded for offline viewing) and a Continue Watching feature (which lists all the titles you have watched and did not finish).
You can access the app's settings (manage account and notifications, set download preferences), manage, create and switch profiles through the profile section. There is no better way to spend your free time than by streaming movies and TV shows on HBO Max.
Features of HBO Max
Let us look at some of the features of HBO Max, including a list of some of the best content this streaming app has.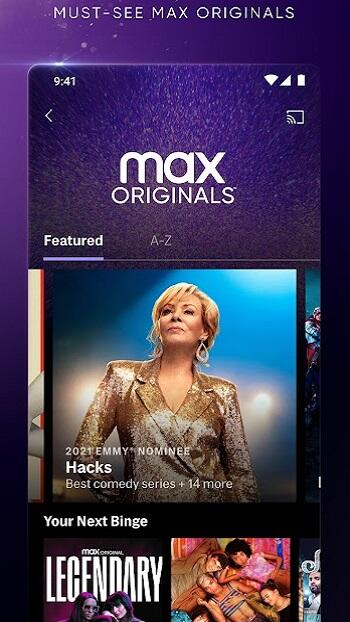 Playback
The playback screen of the HBO Max mobile app is similar to that of the web; you have access to the specific playback tools and volume button, but you cannot choose the streaming resolution. There is no access to the feature that lists all the cast members that appeared in a scene. This can be quite disappointing as you have to watch your given resolution.
But there are some pretty exciting features that users have access to; HBO Max supports up to three streams at the same time, and you can watch pilot episodes (only HBO series) with your friends over Snapchat. Lastly, to enjoy streaming on HBO Max, you need at least 5Mbps internet speed to avoid buffering.
Download
Everyone loves to be able to download movies on their streaming app for offline streaming, and luckily, HBO Max offers this feature. HBO Max's download feature is similar to other popular streaming apps like Netflix and Disney+.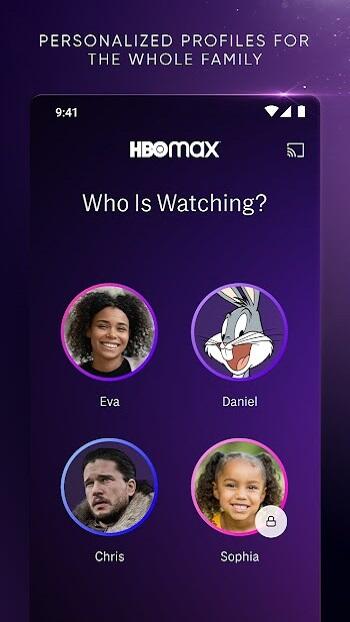 Users can download up to 30 movies or episodes at a time but are limited to five copies of the same film or TV show across all devices. When you begin playing an episode or a movie, you have forty-eight hours to complete it. Also, you have thirty days to start watching a movie or an episode of a series.
Parental Controls
The parental control on HBO Max is a feature every parent will fall in love with. The steps to activating this feature are pretty straightforward; you have to create a kid's profile first, which involves adding your child's birth month and year and putting in a secret pin. Then, HBO Max will suggest content restrictions, but you can choose what you want your child to watch by putting your own.
Although, HBO Max does not completely block some contents; instead, they just lock it. So, your child can see the content on the screen but cannot access it except they know the secret pin.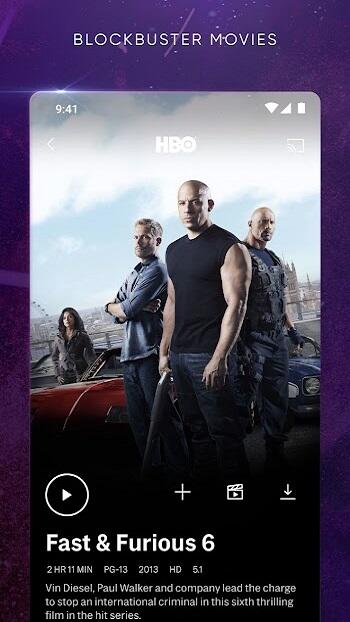 What to Watch
HBO Max will now offer live sports due to a recent deal between the NHL and Turner Sports (owned by Warner Media). There are many options available to HBO Max users, including sports, blockbuster TV shows and movies, and Max originals. Some of the different shows HBO Max offers are listed below.
HBO's Original Shows
Last Week Tonight with John Oliver.
Sex and the City.
The Wire.
Veep
Watchmen
The Sopranos.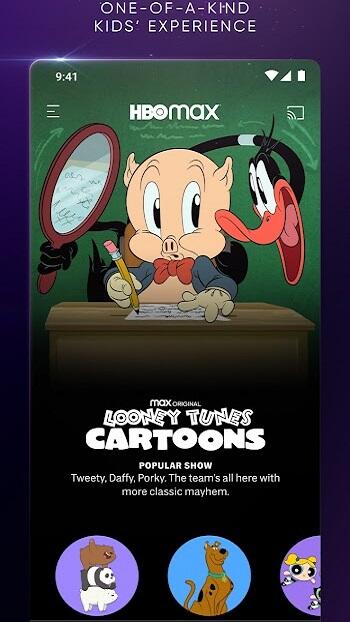 HBO Max TV Shows
The Nanny.
The Office (UK).
Friends
Game of Thrones.
Ghosts
Big Bang Theory.
Happy Endings.
HBO Max Movies
Casablanca
Gia
The Wizard of Oz.
Harry Potter (all movies).
Unforgiven
The Lord of the Rings (all movies).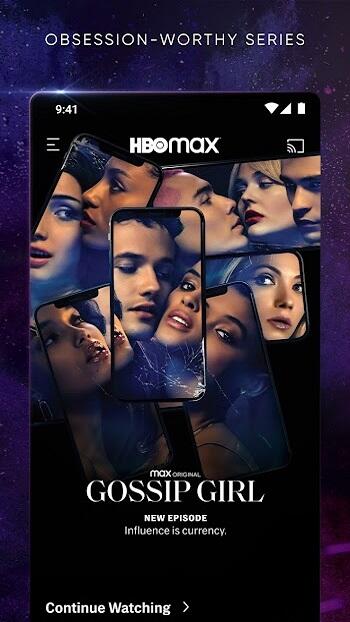 HBO Max Original TV Shows and Movies
Legendary.
Looney Tunes Cartoon.
Craftopia.
Singletown.
Infinity Train.
Karma.
HBO Max Premium
Is there an HBO Max premium? Yes, when you subscribe to the HBO Max premium, you get access to a lot more movies, TV shows, all HBO originals, and new Max originals.
Conclusion
HBO Max is an impressive streaming app that provides users with many movies, TV shows, and originals at their fingertips. Try out this app today and access hours of content, this way, you will never get bored!