Download Booyah APK and connect with a whole community of people that share similar interests with you. Join communities full of people anywhere around the world.
Brief Description of Booyah
Booyah is a social community app that connects you with friends and communities globally. The Booyah app offers a fantastic platform to link with people with similar interests and allows you to relate. It provides you with various mediums to connect with people, such as video calls, group chats, events, live streams, and short videos to turn you from an individual with a brilliant mind to a collection of people with similar interests.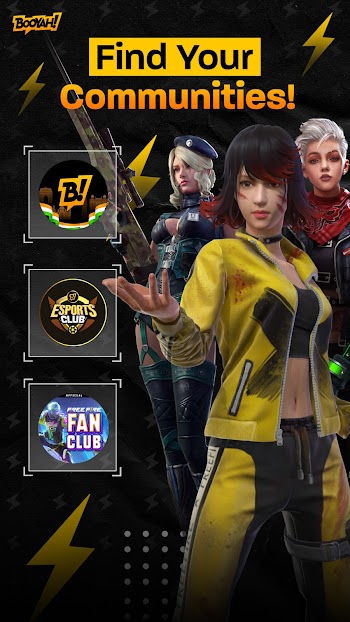 This application was released on the 11th of February, 2020, by Garena International, and it is rated T, meaning teenagers and above are allowed to use this app. Using Booyah, finding your perfect community where you fit in is made more accessible. You can find your community here if you are into comics, movies, games, sports or music. Using Booyah helps you understand the importance of working as a team rather than individually.
If you are looking for a top-notch application for meeting people with similar interests and love what you love, then Booyah is the ideal choice.
What can you do with Booyah?
There is a lot that you can enjoy with Booyah, and the social community app offer you a wide range of options that you can use to meet people and relate to your satisfaction. Using the app, you enjoy the freedom of meeting new people and connecting with people all over the world. This is made easier as you can join groups and create ones of your own to share with people of similar interests and engage them. Also, it allows you to connect with others via calls, videos, live streams and group chats, making communication more accessible. You can also watch clips from your favorite games and partake in events where you can win rewards.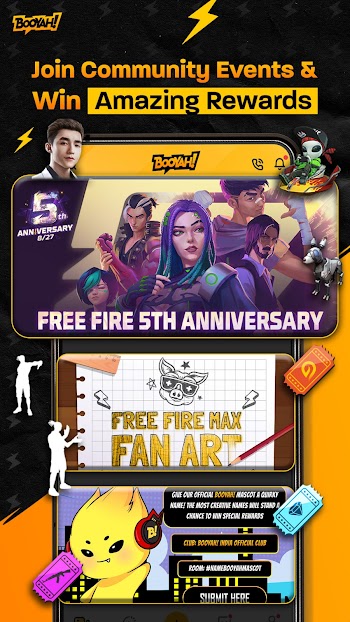 Gamers, in particular, enjoy this app as they enjoy experiencing gaming events, live streams and playing alongside their best mates. Booyah is basically where gaming communities hang out. In particular, people who play the Free Fire game will enjoy a better experience using this app as the developers give out free rewards and drops periodically to users downloading the Booyah app and participating in watching streams.
The Booyah app is easy to use and has a very satisfying user interface. Anyone can start using this app and link with people like you in no time.
Features to look out for
There are different features that you can enjoy on the Booyah app. The social community app has loads of features when you use the regular version but even better when you use Booyah live. Some of the features include:
Find community clubs of similar interest:
There are different communities to join on the Booyah app, depending on what you are looking for. If you are a gamer, you can find a group playing the same game and engage each other with tips on developing, teaming up, and gaining updates on that particular game. If you are into music, you can join music groups to get updates on your favorite musicians. Explore as many communities as you want, depending on your interests.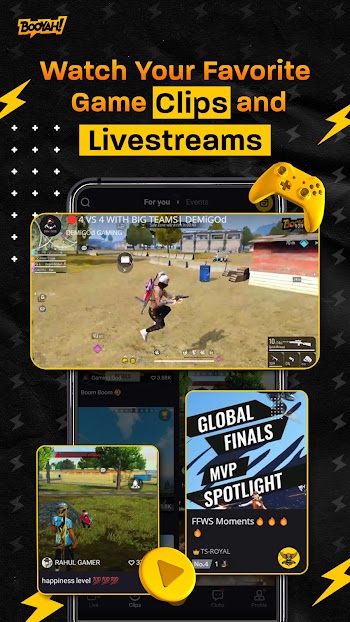 Booyah allows you to communicate with people from your groups and communities freely. Communication is made more accessible through phone calls, group chats, video calls, live streams, etc. You can join topic-based group chats to learn to discuss anything that interests you, such as travel, fan arts, study, vacations, or anything that intrigues you.
Join and watch live streams of your favorite games through powerful streaming platforms like Facebook and YouTube. You can also chat with other streamers, friends and viewers for free.
You can enjoy short video clips created by players and other people from your community. If you swipe down on the app, you can enjoy endless streams of short video games. You can create your short videos to engage people globally.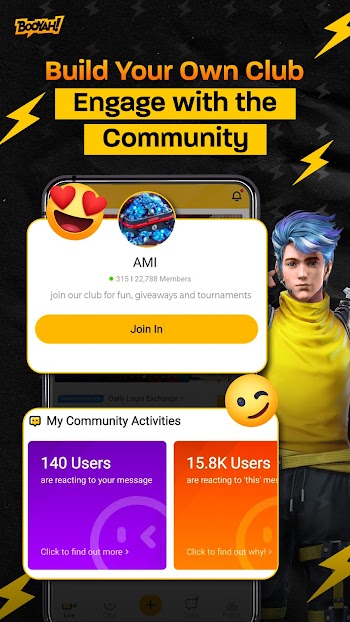 You create your community where you can manage its roles, chat rooms, invitations and permissions with the right tools. You can use these groups you made to connect with people for different reasons. Need people that you can talk to about music or a group of friends that can give you regular updates about your favorite football clubs? Create your community and enjoy.
Watch highlights of your crucial gaming moments from your live streams, where you can experience exciting fights and unique moments from the games you recorded. Relive each moment and enjoy.
Earn money through the app:
You can make money using the Booyah app. There are two ways in which you can make money from this app. Firstly, completing daily tasks and watching other gaming videos from other users earns you cash and the other way is through live streams where viewers can send you gifts and donations through chats. Note that the minimum amount to be withdrawn from Booyah is forty dollars.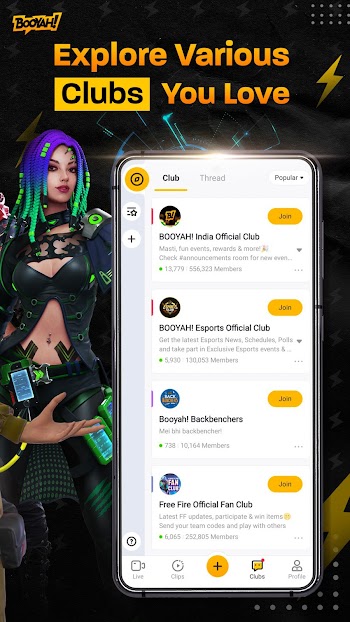 Share your best moments with friends and family on the booyah app or other social media platforms like Facebook or Twitter.
Download Booyah to Enjoy all these features and have a better user experience.
Benefits of using Booyah
You can enjoy it a lot by using the Booyah app. Some of these benefits include:
Live streaming your videos:
Livestreaming your videos is a significant advantage because you enjoy exposing yourself to a larger audience. Also, you can earn money through donations and gifts if viewers want the stream.
Booyah is a great platform that allows you to meet new people. Socialize with people who share similar interests as you.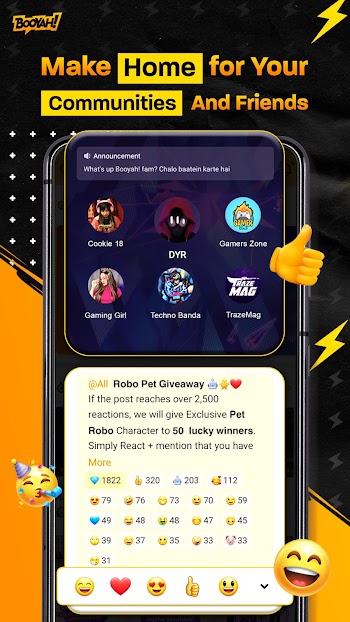 Garena International recently launched the application, so there is no little or no competition.
Conclusion
Booyah is an excellent community platform for anyone who wants to enjoy socializing and meeting people with similar interests. With exciting features, this app is a good accompaniment for anyone that wants to enjoy an excellent social experience.