Download Wordscapes APK and find as many hidden words as possible by challenging yourself to link letters. Enjoy the best word searching, anagrams, and crossword puzzles in this modern word game.
About wordscapes
Wordscapes is an exciting game for fans of Educational games. This game is puzzle-based and sharpens players' minds by giving them brain-twisting challenges at their finest with a seemingly simple word puzzle.
The gameplay of Wordscapes combines puzzle and linking elements. To play this game well, you must have a strong vocabulary and an understanding of spelt words. The game has no time limit and doesn't count how many times you make the erroneous choice to make it simpler. When you come across a challenging puzzle, feel free to try any terms that come to mind. The Brilliance score is how the game rates your performance. Coins are the reward that you receive.
There aren't many educational games like Wordscapes. You can be entertained while contributing a great deal of insightful knowledge about words and their definitions. After discovering an odd term that you are unsure of, you can simply touch it to learn the word's whole definition and usage in the game. Remember to establish an internet connection before using this feature.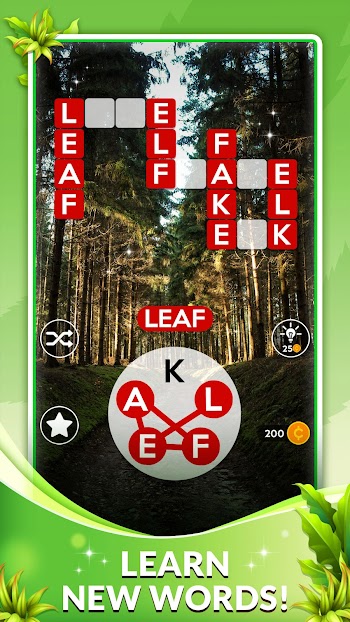 The characters are arranged in a circle that resembles a clock. Try altering their sort order using the button on the left; perhaps this will help you develop a word. Engage yourself and look up all the words you are familiar with. Use the light bulb icon button if you are stuck on a level. The game will give players a tip using a character to appear on the boxes. However, it isn't free. A character's hint costs 100 coins.
Wordscapes is free for anyone and developed by PeopleFun. This game is available in multiple languages since there are more than 40 languages to choose from. It is available on Android and iOS, and the content is rated for 6-year-olds and above. Over 50 million downloads on Playstore and 4.6 ratings by over one million reviewers add to the game's credibility.
Explore Wordscapes
In this game, players can find interesting occurrences that also feature thrilling components that you won't be able to ignore. In the stages, they present a fresh setting that the player can discover and explore. You won't be able to ignore what you can do from there on out, and most of it will be bug collections that correspond to settings like Meadow, Zen Garden, and Enchanted Forest.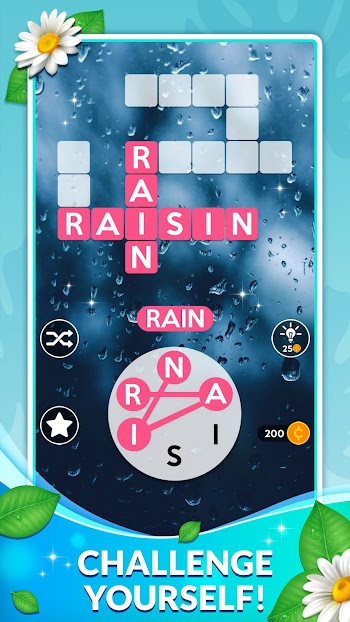 Wordscapes offers players the chance to explore a variety of amazing locations and environments, but doing so will require players to overcome different challenges. Players will notice that these environments are primarily static graphics at the beginning of the game. In addition to the challenges you may face in the future, this aspect also delivers exciting experiences.
Game Features
Like all puzzle-based games, wordscapes has some exciting things about it, which reflects in its features. Read about some of the most incredible features you can expect from Wordscapes.
Gameplay
Boggle and crossword puzzles are also elements of the overall game. Utilizing the letters in the circle at the bottom of the screen, the player must locate each letter to complete the puzzle. Depending on the level being played, three to seven letters may be in the circle. The player can solve the bonus words for additional coins as well. In this game, players can unlock an infinite number of additional master levels after finishing the first few levels of the game, which presently has 6,000 levels. Every day a new game is published by the game.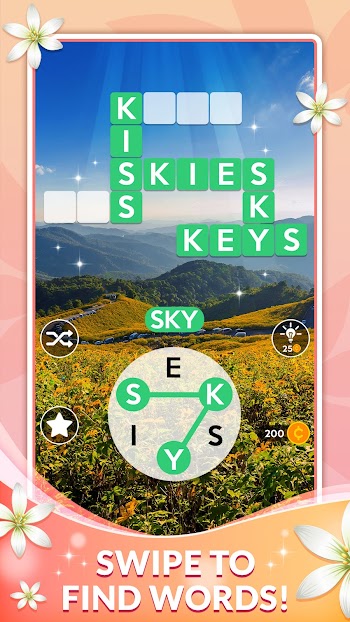 Game Levels
The levels in this game are so diverse that no one will be able to ignore them, and the goal of each level is the same: to fill the crosswords. Of course, the crosswords will become more difficult, and there will be some words that players will not recognize. However, from the start of the game, you will experience the basic levels to the difficulty, rapidly increasing your skill. Players enjoy finishing the level and looking up words they don't know to expand their vocabulary.
Graphics
Wordscapes has an impressive graphics design whose sole goal was to make the game as simple to control as possible. As a result, Wordscapes' user interface is straightforward. It is also optimally reduced and optimized for touchscreens. This game has some exciting features that will make you sit and play for a long time without becoming tired or bored. A smooth graphic display allows players to move through the game without lag.
Data Usage
The game does not use a lot of data. One of its advantages is that it uses little data. It allows you to use your data for other important purposes. The offline gaming feature helps save data.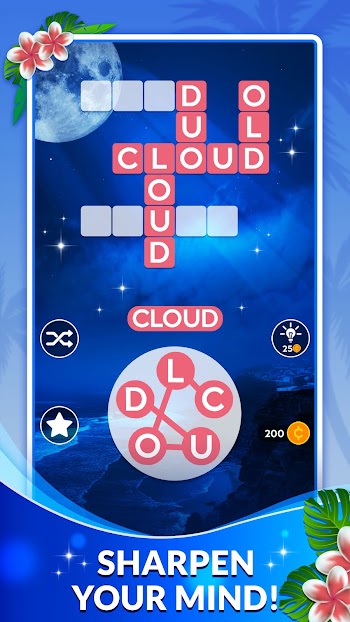 Compatibility
Wordscapes is a mobile-friendly game. It is compatible with Android and iOS devices. The developers continue to work hard so the game runs seamlessly on all mobile devices.
Offline
Wordscape can be played anywhere because it does not require an internet connection. Therefore, you can have fun no matter where you are. Furthermore, because the game is available wherever your mobile device is, you can even play while sitting on the toilet seat.
Privacy Policy
The privacy policy of Wordscapes is clearly stated on the website. The app ensures the necessary security measures to protect your data. Your password, for example, safeguards your profile information. If you pay for in-app purchases, your payment information is protected. The privacy policy specifies what information is collected and how it is collected, how it is used, the legal basis for use, third-party information, and how long the information is retained.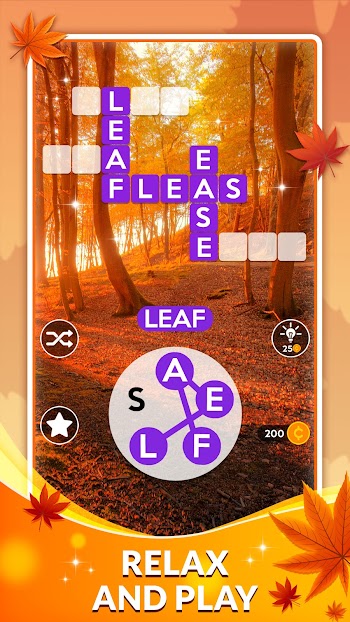 Conclusion
Wordscapes is an excellent online puzzle-based game for anyone interested in crossword puzzles and enjoys brain-twisting games. Wordscapes has impressive features that will keep you entertained and wanting more action.