Download Ibis Paint X APK latest version if you love drawing. It offers 15,000+ brushes and other exceptional features to revolutionize your drawing.
Critical Description of Ibis Paint X APK
Ibis Paint X APK is an art/drawing application offered by Ibis Inc. It contains a wide range of brushes and other tools to provide the user with a realistic drawing experience.
The app also boasts a user-friendly interface and easy-to-follow tutorials. These make it an ideal choice for both beginners/amateurs and professionals.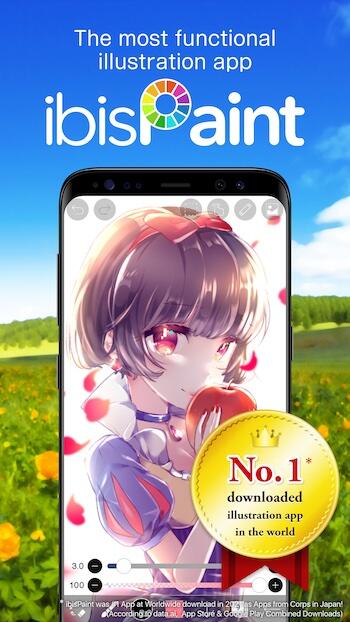 Ibis Paint X APK offers a wide variety of brushes, including airbrushes, calligraphy pens, pencils, and markers. It also provides users with the ability to add text to their drawings.
If you want to take your art to the next level, Ibis Paint X APK for Android is your go-to app. It is lightweight and works with any Android 4.4 and above device!
Why Use Ibis Paint X for Your Drawing?
Drawing is an art that requires numerous tools and a lot of precision. Getting all these tools individually can be expensive and quite frankly, a hassle.
This is where Ibis Paint X comes in to make your life easier. It is an all-in-one app that provides everything you need to get started with your drawing journey.
It guarantees an enjoyable and user-friendly experience. The app is also regularly updated with new features and brushes to meet the needs of its users.
How to Use Ibis Paint X?
Ibis Paint X is one of the most simplified art/drawing apps on the market. If you have artistic skills, using this app will be a breeze!
First, you need to download & install the app on your Android device. Once the installation is complete, open the app and familiarize yourself with the interface.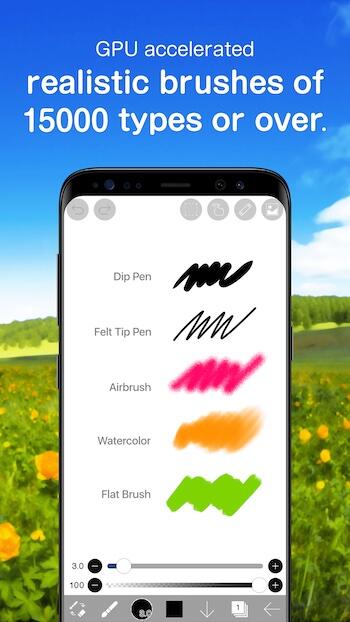 Next, select the brush of your choice and start drawing! The app also provides a wide range of tutorials to help you get started (more are available on the app's official YouTube channel).
Even better, all the basic tools are free. However, you can upgrade your membership or use in-app purchases to unlock more features.
Why Ibis Paint X Stands Out
15,000+ Brushes.

You will have felt tip pens, fan brushes, pencils, charcoal brushes, dip pens, flat brushes, crayons, and stamps. No matter what your drawing style is, you're sure to find the perfect brush for it.

Layer Function.

This app also offers a layer function that allows you to add multiple layers to your drawing. This is perfect for complex drawings that require more detail. It also offers vertical inversion, layer duplication, layer moving, horizontal inversion, zooming, and layer rotation.

5300+ Materials to Use.

In addition to the vast number of brushes, Ibis Paint X also provides diverse materials to use with your drawings. These include textured backgrounds and even 3D objects!

More than 1000 Fonts!

You can add different types of text to your drawings to make them more elaborate. With more than 1000 fonts to choose from, the possibilities are endless!

80+ Filters and 46 Screentones.

This app also offers a wide range of filters and screentones to enhance your drawings. You can be sure to have a drawing with a unique balance of contrast, brightness, and saturation!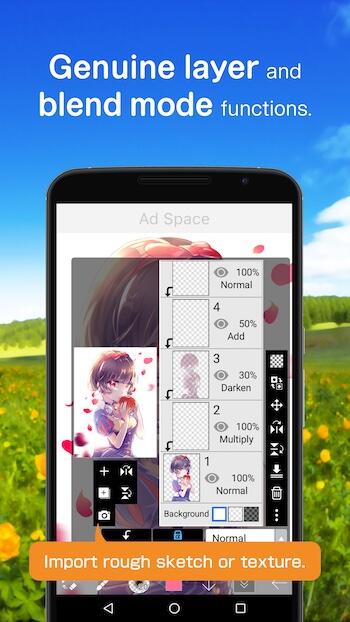 27 Blending Modes.

You can blend more than two layers seamlessly with the 27 blending modes available on this app. This is perfect for creating shadows and other effects!

Record Your Drawing.

You can record your drawing process and share it with others! This is a great way to showcase your skills or give feedback to fellow artists. Its SNS feature also enables you to learn drawing techniques from other people's recordings.

Highly efficient Stroke Stabilization Feature.

This app also has a highly efficient stroke stabilization feature. This ensures that your drawings come out looking smooth and professional!

Dynamic Ruler Features.

You will have symmetry rulers, clipping masks, and perspective tools available at your disposal! This makes it easy to produce precise drawings with clean lines.

60 FPS Drawing.

This app provides a smooth and responsive drawing experience thanks to its 60 FPS drawing.
Upgrade Your Ibis Paint X APK
Ibis Paint X also offers an Upgrade Package. This package helps you remove ads and enjoy an overall enhanced drawing experience.
For an even more polished drawing experience, you can use the Prime Membership (monthly or annual). This option offers 20GB of cloud storage, tone curve filters, prime materials, gradation map filter, reordering of artworks, levels adjustment filter, and an ad-free experience.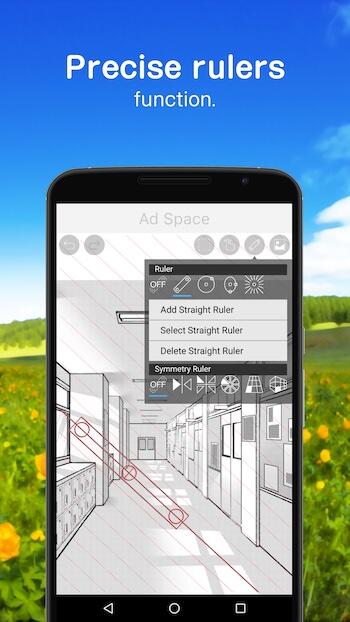 Overall, the premium options are definitely worth the price! Get it today and watch your artistic skills reach new heights!
Ibis Paint X APK Latest Version Download
The Ibis Paint X APK is a sure way to up your drawing game. With all the features and tools available to you, there's no limit to what you can create! Here's what you will get:
Ibis Paint X APK No Ads.

The Ibis Paint X APK free download does not show any ads on the user interface. This means that you can focus on your drawing without any distractions!

Ibis Paint X APK Premium.

The Ibis Paint X APK English version comes with all the premium features. This means that you have access to the best brushes, materials, filters, and fonts!

Ibis Paint X APK god Mode.

The Ibis Paint X APK global allows you unlimited drawing powers. It also has anti-ban features so that you can use it without worry!
Download Ibis Paint X APK Gold
To download the version of the app, you need to toggle on the "Unknown Sources" option from your phone's settings. Once that is done, you can simply download the APK file and install it like any other APK file.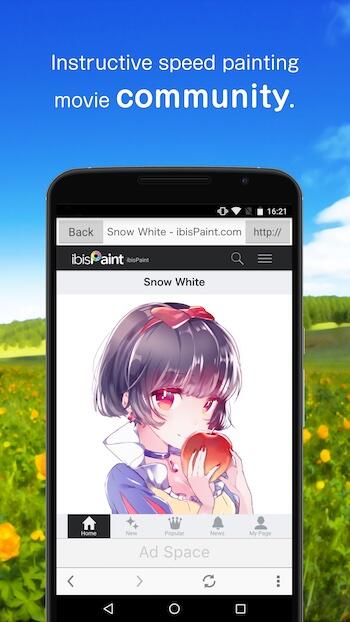 However, ensure that you only download the app from a 100% trustworthy third-party website. This is to avoid any potential malware or viruses that might compromise your device.
After the installation is complete, you can launch the app and start drawing right away!
Conclusion
Ibis Paint X is a great drawing app that offers numerous features and tools. It is perfect for both beginners and professionals alike!
With the version, you can enjoy all the best features of the app without any ads or restrictions. Get the Ibis Paint X APK free download today and experience the best drawing app on the market!


Join Telegram Group
Download Ibis Paint X APK latest version if you love drawing. It offers 15,000+ brushes and other exceptional features to revolutionize your drawing.