Download Google Earth APK, an app that you can use to explore the whole world – you can find satellite images of any location and discover mountains and cities with tours.
An In-Depth Description of Google Earth
Google Earth is an application that shows users a 3D representation of Earth, and the image is based solely on satellite imagery. When you download this application on your smartphone, you must use your screen to navigate. With Google Earth Android, you can explore the whole world using your mobile device as you will have access to 3D buildings in different cities around the world, 3D terrain of the entire Earth, and satellite imagery. Google says that Google Earth now covers about ten million miles of street view imagery and over 97% of the world.
Over time, Google Earth has become a very popular application used widely among students and professionals. It is straightforward to operate as all you need to do is to navigate wherever you want to check out on Earth. The app features a virtual interactive spinning globe for this cause that comprises aerial and satellite imagery. You can zoom in to make your view much bigger. You can access geographical data about the place you view, such as 3D buildings, maps, and many more. With Google Earth, you have the world in the palm of your hand, and you can explore it whenever you want.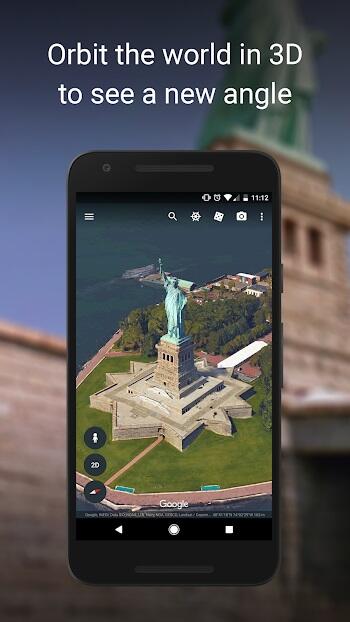 Google Earth's latest version maps the Earth to allow users to see landscapes and cities from several angles. You can explore the globe using a keyboard or mouse or enter the coordinates and addresses. For mobile devices, you can navigate using your device's screen. Google Earth allows you to walk around the planet Earth freely through the different images taken by the satellite and gotten from the company's geolocated database. The application features a vast collection of guided tours from NASA, National Geographic, BBC Earth, and many more.
The fantastic 3D technology that Google Earth 2021 uses to display its images and three-dimensional structures is so excellent that users will find it difficult to differentiate a visual representation from an aerial photograph. Users can choose between seeing 360-degree pictures taken at street level or using the Streetview system. You can change the perspectives you view your images and zoom into specific areas. With all the features that are available to you, you are guaranteed an enjoyable experience.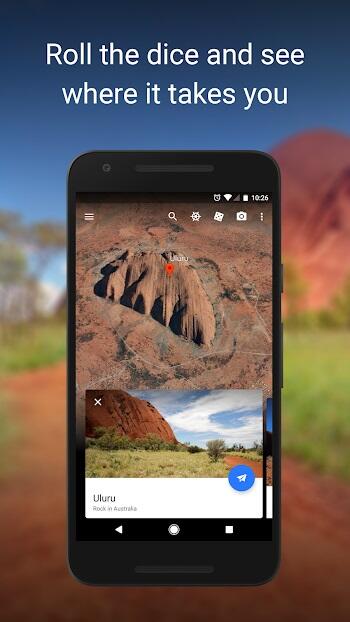 Google Earth partners with Google Maps to show you geographical information of every place you search for – you can access different types of visualization layers like roads in the 3D view. If you ever want to go on a physical tour but do not have the resources, you can always opt for a virtual tour using Google Earth – there are over 20,000 points of interest can be visualized in a guided way. Regarding providing high-quality images, Google Earth is at the top of the list; with it, you can see the world in ways you have never imagined. Our site offers a straightforward Google Earth download process so you can get right to it.
An In-Depth Description of Google Earth Pro
Many people are used to using Google Earth and do not know of the upgraded version called Google Earth Pro. When you upgrade to Google Earth Pro, you will get access to more features than the regular version. To use Google Earth Pro 2021, users will have to pay a certain fee, but they can download Google Earth for free.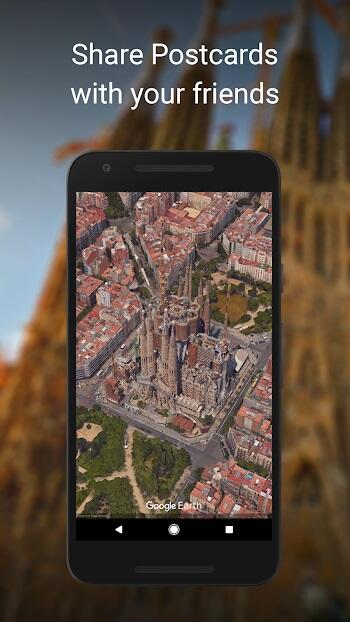 Google Earth Pro Android provides all the features you will enjoy in the regular version plus advanced functionality – users can print high-resolution pictures, measure 3D buildings, create virtual flight simulated movies, and import GIS data. With the Google Earth Pro version, you are guaranteed a more enjoyable experience. Our site offers a straightforward Google Earth Pro free download process so you can get right to it.
Features of Google Earth
Now that you know about Google Earth let us look at some of the exciting features this application offers.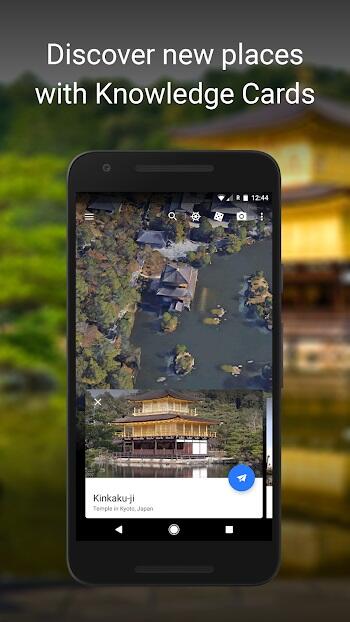 Travel Anywhere In One Click
With Google Earth, you can travel wherever you want using your mobile device – with the application, you can access and see thirty UNESCO world cultural heritage sites. So, if you have ever wanted to visit a particular artistic site, you can now do so using Google Earth. All you need to do is search for UNESCO world heritages, then choose from the list of sites on the right side of your screen to begin exploring.
If you do not have a particular site you want to visit, you can tap the dice icon (move to any position) on the left side of the screen. Once you have selected the dice icon, all you need to do is sit back, relax and see where Google Earth takes you. This application will also answer the geographical questions you have in mind, like how many kilometers are there between my home and Los Angeles?
You will need to tap the ruler icon, which you can find on the left side of the screen in the toolbar. The feature is called the distance measurement feature, and just as the name implies, you will be able to explore and calculate the distances between your favorite places. You can also find out how long it takes to walk, drive a car, ride a bike or fly to the places you have always dreamed of going.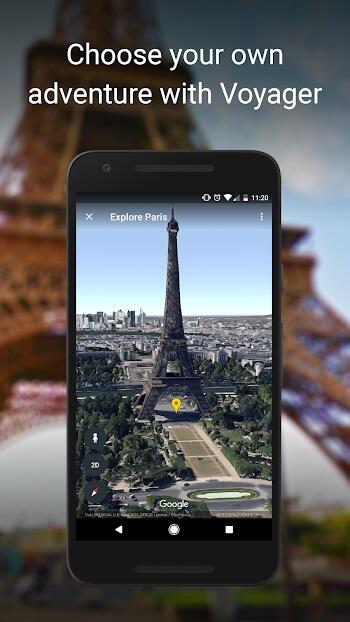 Google Earth Voyager Feature
The Google Earth Voyager is situated on the left side of the screen in the toolbar. This feature allows users to access a panoramic view of the Earth and an Earth library. The Earth library provides essential information about our planet, sentence quizzes, and programs that recommend tours. Google Earth features a multiple-choice game that will test your knowledge about the planet and stimulate your curiosity. You will have to answer various questions, from biology to animal-related questions.
Conclusion
Google Earth is the perfect choice for anyone who wants a virtual tour of the planet Earth. It has many features you are sure to fall in love with, and the upgraded version, Google Earth Pro, provides advanced features to make your experience more enjoyable. Our Google Earth download process is straightforward – so what are you waiting for? Hit that download button now!


Join Telegram Group
Download Google Earth APK, an app that you can use to explore the whole world – you can find satellite images of any location and discover mountains and cities with tours.