Download Dubsmash APK, the amazing meme, dub, video maker and editor. Make lots of cool and amusing videos and share them with friends and family all over the internet!
About Dubsmash
Dubsmash is a unique and exciting app that allows you to make fun and quirky videos, memes, and dubs. The concept of Dubsmash is like never before, with an exceptional way of making funny videos for sharing on the media.
Dubsmash was developed by Mobile Motion GmbH and offered by Dubsmash Inc. to app stores for Android and iOS. It was officially released on the 14th of November, 2014. It immediately gained the interest of many teenagers and other mobile users worldwide because of its innovative and inclusive way of making videos and sharing with friends and family.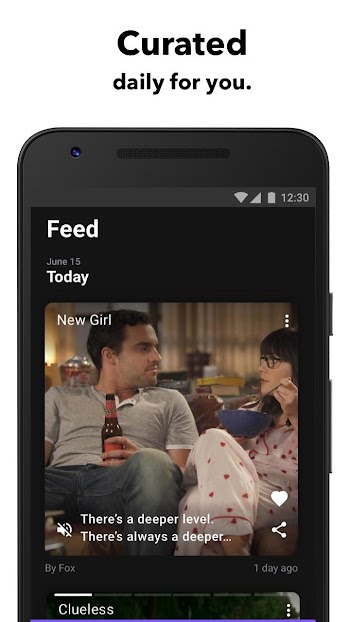 The app was one of the earliest video-making apps in its league and gained almost as much popularity as the current-day Tiktok. Dubsmash includes various video-making features and skills, from lip-syncing, video meme making, video editing, and mash-ups, and different features and tools for making awesome videos of oneself and any other character the user wishes to input in their video-making. There are almost no limits to the innovative skills and features that the app brings out because of its top-notch quality. However, there have been speculations concerning the durability of Dubsmash since the app is not produced or managed by a highbrow company. Regardless, Dubsmash is the go-to app for video editing and spicing up your communication and social media experience with unrestricted creativity.
What Can You Do With Dubsmash?
Dubsmash is for making dubbed videos of yourself, lip-syncing to any of the thousands of available audio and soundtracks on the app, or any soundtrack you may have extracted from a source. Although the app makers majorly publicise it to be a lip-syncing app, Dubsmash has loads of different uses and features that you will find intriguing.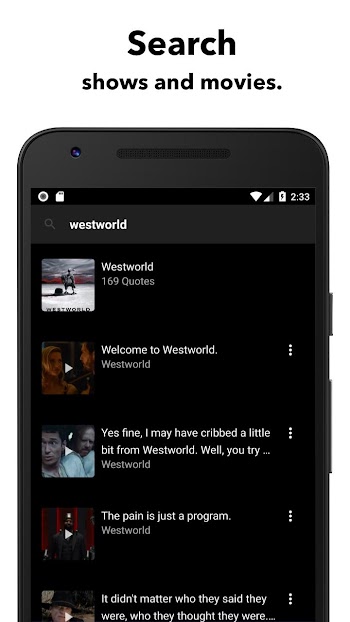 To create a video on Dubsmash, there are a few simple steps to follow. First, the user gets to select from a wide range and variety of different soundtracks primarily available on the app. The soundtracks are not conventional or predictable and under different unusual categories too. They could include clichés, pick-up lines, weird and popular expressions, funny languages and slurs, and all you can imagine, all under different categories. After the soundtrack has been selected, the user only has to listen to the soundtrack a couple of times and grasps the words being used or said in the track.
Once this is done and the sound is selected, the user only has to record a video of themselves saying or lip-syncing to the words on the track and mashing their video with their chosen soundtrack. Dubsmash allows you to do as many retakes as you need to get the perfect lip-syncing. Then, the main task is done, and you only need to merge your video with the soundtrack, while Dubsmash does the work of perfectly aligning the sounds and lip movement of the user to that of the soundtrack to produce your desired lip sync video. You can now share this video with your friends on social media to have a good time.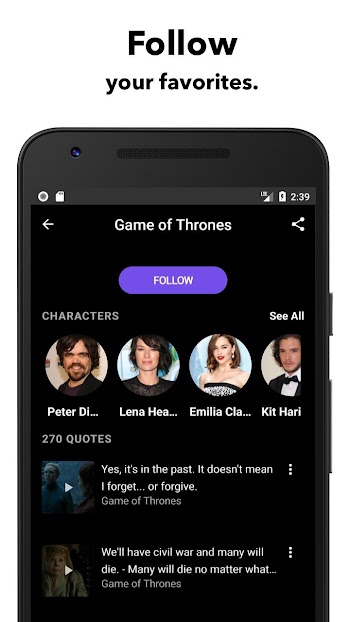 Aside from making lip-syncing videos, which is primarily what Dubsmash does, many fun ways, activities, and processes can be carried out to make your videos much more interesting.
Features of the Dubmash App
Find All Your Favourite Quotes. On Dubsmash, apart from the regular soundtracks available, you can also find your favourite clips and quotes from movies, TV shows, interviews, popular personalities, celebrities, and the likes of available soundtracks. In addition, Dubsmash provides lines from your favourite movies, both popular and unpopular, and allows you to play out the character in your fun way.
Create Your Sound. Dubsmash is a lip sync video maker, but the room for originality is still wide open. You can decide not to lip sync any sound but make your sound and speak with your voice. It is essentially a video-making app, so make the best of it. You can also record your sound on your microphone and upload the sound to Dubsmash to use in creating your videos. You can also make funny memes, pictures, and video memes with Dubsmash. Finally, merge and edit as many videos as you like into one. The list is practically endless with Dubsmash, and it is an elite tool for expanding your creative horizon and having a good time.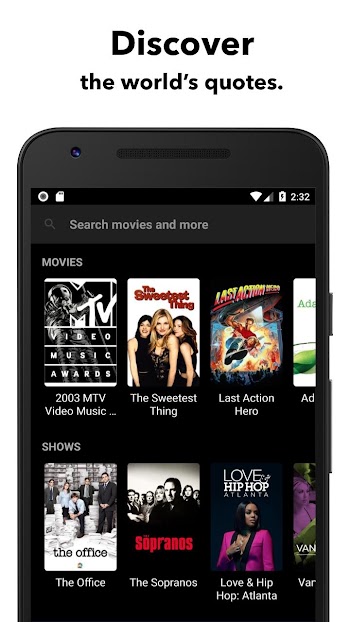 Powerful and Extensive Search Feature. The search feature on Dubsmash is a very powerful and useful tool. The search button cuts across all available media on the soundtrack, movies, shows, interviews, and all the rest. So if there's that famous movie line that struck you, you can search it out on Dubsmash and personalise the sound. Dubsmash produces results from your search input and shows you all the available tracks related to your search. Never get lost with Dubsmash!
Keep Track of Your Records. With Dubsmash, you can save all your favourite sounds in your personalised collection, called the Soundboard. You can organise your sounds and videos into special collections and keep a tab on all your favourite soundtracks so you can use them whenever you like. You can also save unused soundtrack on Dubsmash and get back to them later.
Follow Your Favourite Personalities. On Dubsmash, you can keep track of your favourite celebrities and get updates when there are new sounds from them. Also, you can follow your favourite video makers and Dubmash influencers. Become an influencer, too, with your Dubsmash creativity.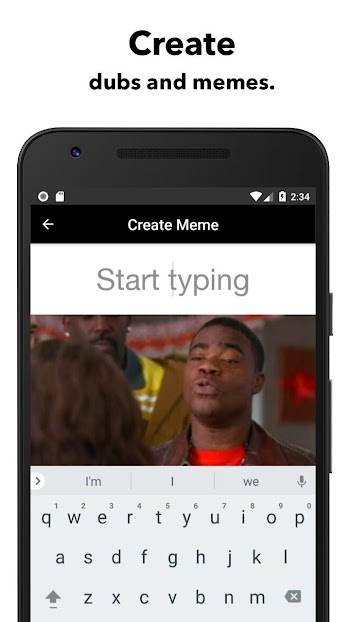 Conclsion
Dubsmash is the modern-day app we all need to spice up our social media experience. Video making and editing are greatly in vogue today, with many mobile users coming to appreciate the subject. However, with Dubsmash, you can take your experiences up a notch and have a fun and amusing time with all your video-making. The user interface and settings of Dubmash are easy and friendly, with no complexities at all. Anyone can get started on Dubmash immediately and become a pro in a short time. Also, be sure to look out for amazing updates on the app while you enjoy the original and innovative process.