Download Avatoon APK and make your social media a little more interesting! You can create avatars that best represent you and edit your pictures with powerful tools.
About Avatoon: Avatar Maker and Creator
Avatoon is an app that allows you to create and edit cartoon avatars. The platform allows you to edit cartoon photos, make your avatar based on your selfie, create cartoon emojis, and even make stickers. It's a fun app that can auto-generate an avatar just for you. The app is pretty popular among those that have social media accounts.
Avatoon is a user-friendly platform that anyone can easily use to create, edit and share cartoon images, personal emojis, and stickers. It is also free to use on mobile devices but comes with in-app purchases that provide more features and items. Avatoon was developed by Enerjoy and released on the 20th of December, 2019. The app still undergoes consistent updates.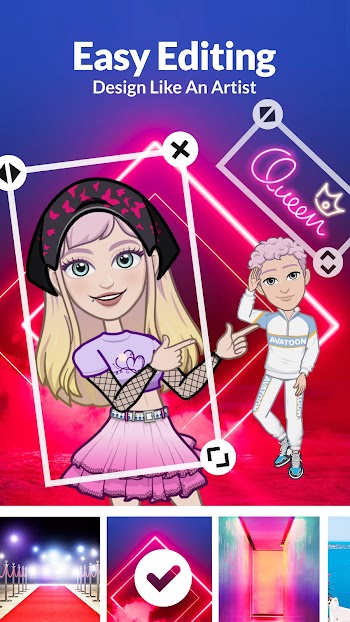 You can make your social media more effective with personalized avatars. Rather than using your standard photos, avatars allow you to make your social media page more exciting, build up followers, and upgrade your image and are a perfect choice if you want a refreshing change.
You can create colorful stickers and GIFs with your face and take advantage of their extensive photo editing tools. Avatoon remains a powerful editing app and avatar creator even without the paid version. Remember that without the paid version, you'll have to deal with ads and use coins for most purchases. Despite this, the free version functions well with a wide range of customization and many opportunities for fun.
Extensive Avatar Editing
The main part of Avatoon is the creation and customization of avatars. With just one picture, Avatoon can create a personalized avatar that resembles an accurate cartoonish representation of the real thing. If you've ever wondered what you'll be like as a cartoon, Avatoon can help you find out.
You can insert or modify your avatar's expressions with in-app backgrounds or real-life photos in your gallery. This allows you to give your avatar different poses, backgrounds, and facial expressions that best represent you. Avatoon makes this process fun and easy, with many tools for making the perfect snapshot.
Aside from editing your poses, background, and expressions, there are also multiple style options offered by Avatoon. You can change your hair, clothes, and color scheme based on your preferences. Whenever your style changes, you can always update your avatar and download the new one.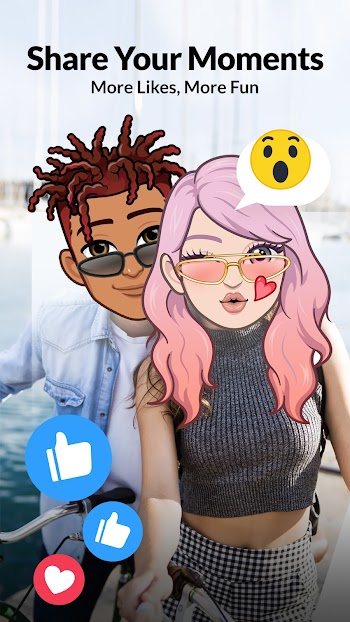 You can also customize your avatar's appearance. Although the main way to create an avatar is by uploading your selfie on Avatoon and allowing the tool to convert your real-life picture to a cartoonish character, you can also opt for the manual editing option.
This allows you to customize your avatar however you want by changing the nose, hair, eyes, ears, and all other features that make you, you. Since Avatoon is constantly being updated, you can look for more styles, features, and designs for your avatar as time passes.
Avatoon isn't only about creating avatars based on your picture. The app also includes some exciting social fun. You can win coins as you create avatars and share them with friends while exploring the different editing and customization features. Invite your friends to join Avatoon so that the process is more enjoyable for you.
Inbuilt Photo Editing
Avatoon comes with powerful editing tools that enhance your photos. Whether you are designing your professional photos or having a lot of fun, so many features are available to you for editing. The app is easy to use, with all features being easily reachable.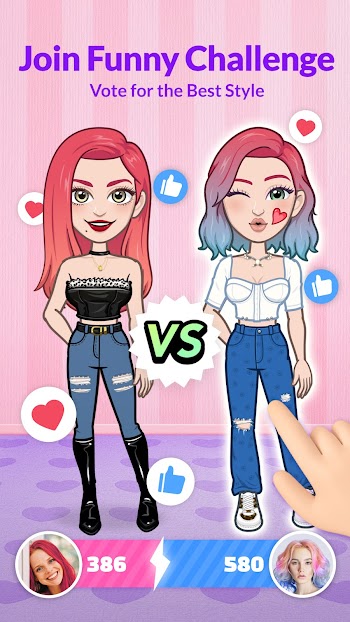 With over 500 settings for editing, there's no limit to how you can allow your creativity to show while using Avatoon. You can also join different challenges organized by the app and vote for styles created by other users. This makes it even more fun to use and offers opportunities for inspiration and making new designs.
Up Your Emoji Game
Another exciting feature of Avatoon is the emoji and sticker creation. You don't have to stick with the usual emoticons offered by social media like Twitter, Instagram, or WhatsApp. Instead, you can create personal stickers and build your brand.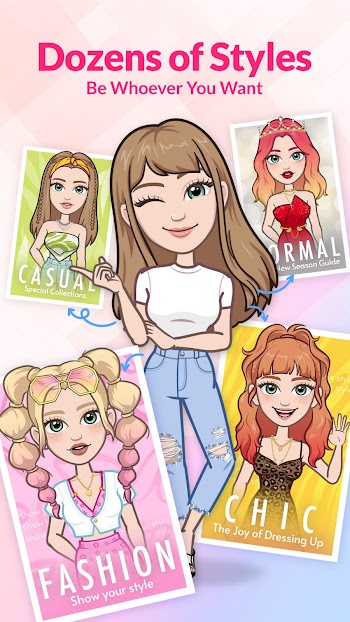 You can give your messages a personal touch with a cute little cartoon you through stickers and emojis. Many customization options exist for texting, Instagram, Twitter, and other platforms. It's the ideal tool for upping your emoji game and making your friends curious. Plus, it doesn't even take a long time.
Share Your Creations with Others
You can easily invite your friends into the world of Avatoon and make it more fun. After creating your personalized avatars, photos, emojis, and stickers, you can share them on any social media you think of.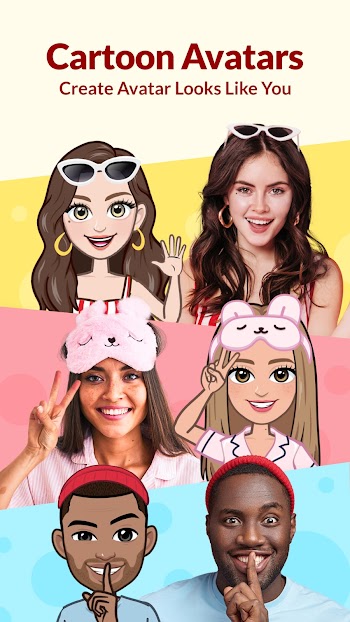 You can also complete missions and gain coins when you do so, find out what other people are doing, and vote on avatar designs with your friends. The social aspect of the app makes the design more fun.
Is Avatoon Safe to Use?
Since you'll be giving Avatoon access to your photo gallery, you might be worried about whether this app is safe. A key feature on Avatoon is auto-generated avatars that allow you to use facial recognition software in creating your avatar.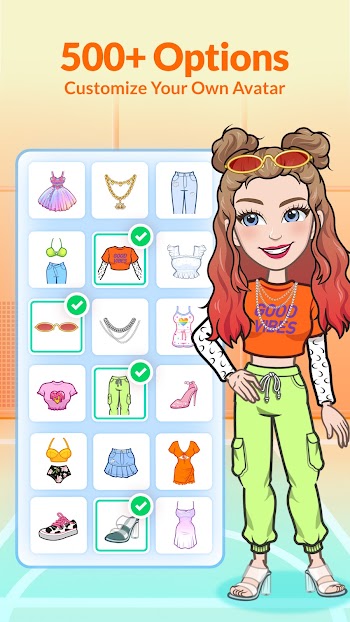 But, the app does not collect your user information, selfies, and photo after using it to generate your avatar. Users can rest assured that their data remains private. If you're still wary, you can manually create your avatar without uploading any selfies.
Conclusion
Anyone can get started with using Avatoon for designing their personalized avatar. Get started by downloading the app and choosing your gender. Then, you can decide between using a selfie or manually creating your avatar. Avatoon is pretty easy to use and even starts you off with a tutorial so that you can understand the different editing tools. As you collect more coins and complete missions, you can further customize your avatar and create stickers and emojis.