Download WebComics APK to access old and new manga content on your android. Join a social network where users can read, vote, and comment on their favourite manga.
About WebComics
WebComics is an app that lets you access an extensive library of manga series animes and other comic books. The app has a virtual library and ideal environment for anyone to easily find and read their favourite comic books while paying the lowest price to access them. The library is updated daily, and hundreds to thousands of comics are added every day, so you'll never run out of what to read on WebComics.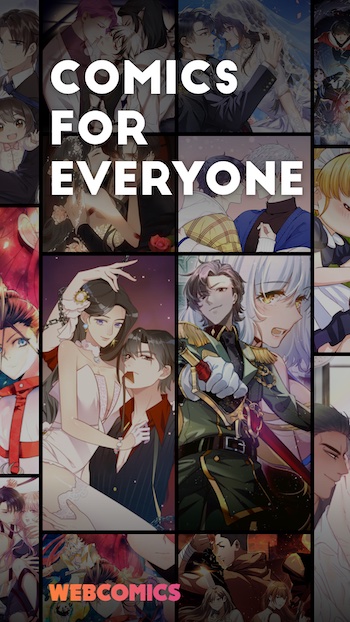 You can download and read the mangas directly on the app, so you don't have to depend on other apps or access third-party apps to read or open files you download on WebComics. The app's reader also has impressive features which make it easy to read, adjust the brightness levels, and zoom the content. However, due to pirating prohibition policies, you won't be able to share the booms with other non-members or screenshot the pages when you're reading.
As soon as you open the app, you'll get access to the most exciting mangas online. As mentioned earlier, the list is unlimited and updated daily based on the user demands and the comments dropped on the app. It's a great place to start if you're trying to choose a manga you want to read or are new to the manga world and would love to explore the available options.
Thanks to the intuitive interface, you won't find it challenging to find your favourite mangas, even if you're new to the app. You can also access manga categories such as the latest releases, the popular series, and the high-rated ones. You can also filter your search by genres, and themes, including romance, comedy and dramatic stories.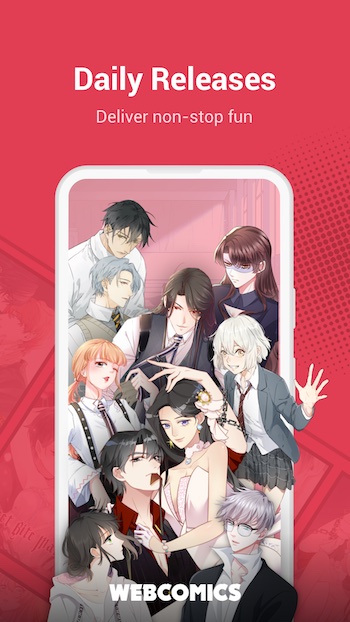 The app was developed by Manga&Comics Reader App and is available only in English. It is an Android app that can be accessed for free though there is a limit to what the free account can do. WebComics has an impressive number of downloads online, which means there is an extensive database of users who already enjoy using the app for their manga needs.
Why Use the WebComics?
Join millions of other users to enjoy the best online manga content.

Get fast access to the latest manga series as soon as they are available.

Read your favourite comics with the built-in app features.

Download and access all your favourite content offline or when you don't have internet.

Access various genres and themes such as comedy, erotica, drama, crime, etc.

Access unlimited manga content with daily releases and user recommendations.

Enjoy all your favourite comics in English, including all the Japanese series.

Contribute to the no-piracy policy when you consume content from WebComics.
App Features
The app has many features, making it one of the best manga apps you can use. Some of the features include:
Simple UI
Even though there is diverse content on the app, it still manages to present all for them in an impressive and well-curated layout. Rather than bore or confuse you with many details on the home screen, you can check out all its features on separate pages.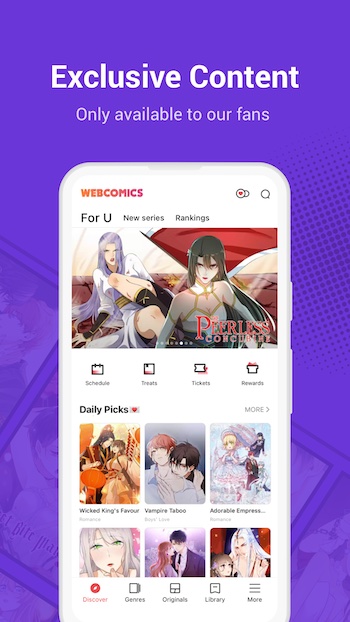 The app also uses different categories and sections to group the content and make it easier to access. All the app sections are well detailed so that you know what each represents and which icon to click if you want to access the menu or app settings.
Filtering and Suggestions
A robust filtering and suggestion feature helps users find more content automatically to boost the UI friendliness further. The Filters allow you to input specific details such as genre, author, year of release, name, and many other manga details that can help you find you're favourite content even if you can't remember the comic's title.
Likewise, a suggestion tool allows you to see recommended comics on your home screen and when you search. So if you're searching for romance comics or checking some specific types of comics, it will also gather similar content you can check and probably find the one you need.
Rich Manga Store
The app also has a diverse and rich library of content to browse. It's practically impossible to access or read all the content on the platform since more is being provided daily. You'll be able to see the latest comics on the app depending on the license and copyright.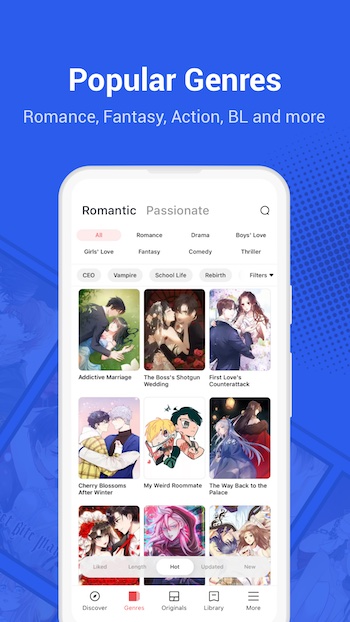 More Japanese series are translated into English and available to readers in several days. Considering how long the app has been around a d churning out content, you can read comics from romance, funny, drama, crime, science, and many other genres.
HD Quality and Battery Saver
WebComics uses the most modern technology to provide you with your manga and comics in the best way possible. Hence, it fine-tunes its content's most explicit and detailed HD pictures, giving you the best experience possible. The app also allows you to download the comics quite fast. Furthermore, the app is also lenient on storage and battery usage. Hence, you can save your device battery and bandwidth when you use it to read.
Offline Mode
You can read your favourite manga offline if you wish. If you don't have an internet connection or traveling to an area with poor internet, you can download them ahead so that you can access them at your leisure without having to turn on your internet connection. The offline reading also allows you to save battery since you won't be using the internet.
Interact Via the App
The app also rewards passion and passionate readers with a social interaction space where you can meet and interact with new people with whom you share the same passion.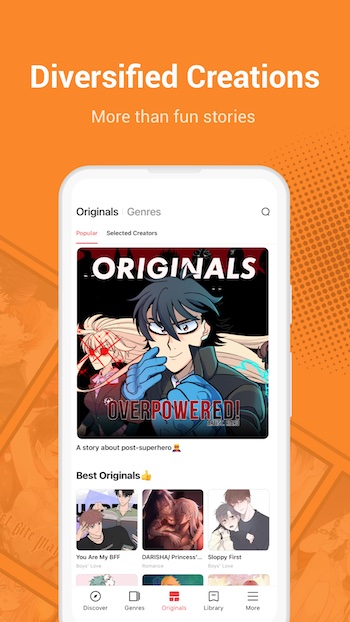 You'll be able to create a personal profile and add your details. So, when you leave comments on specific books, you might be able to get lots of engagement from other users. In the same way, you'll also be able to leave a comment on other people's comments.
Conclusion
With its impressive and unique features, WebComics remain one of the best apps you can access and read your favourite comics. It also has numerous features that support you while you enjoy your leisure.