Download Nova TV APK, an Android application, to enjoy your favorite movies and TV shows at your convenience and in HD quality (such as 1080p and 4k) for free.
In-Depth Description of Nova TV
Nova TV (an Android application package) is a free streaming app launched in 2019. Even though it has only been three years since the launch date, Nova TV has become a widely used app because of its impressive features.
Nova TV allows you to download movies and TV shows for offline viewing if you do not want to stream. Its UI is clutter-free and quite similar to Netflix UI, which means users get a fantastic viewing experience.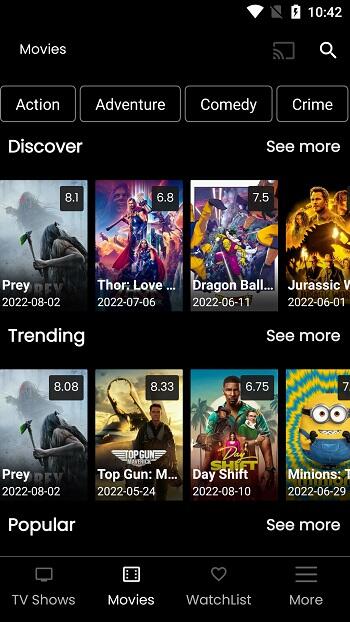 This media content search engine is updated frequently and has various stream sources. You will find whatever movie or TV show title you want as it categorically displays links in HD (high definition) quality.
Nova TV gives you access to third-party integration. This means that you can use any external video player app to watch a download movie or TV show. They also have their option (Titan Player), so you can choose whichever you want.
Lastly, because Nova TV supports online accounts, you can use Trakt.tv to sync, collect and watch your viewing history. You can also use Real-Debrid, AllDebrid, and Premiumize to access more high-definition stream sources.
Features and Benefits of the Nova TV
Let us look at the different features and benefits you can enjoy when you download the Nova TV Android application.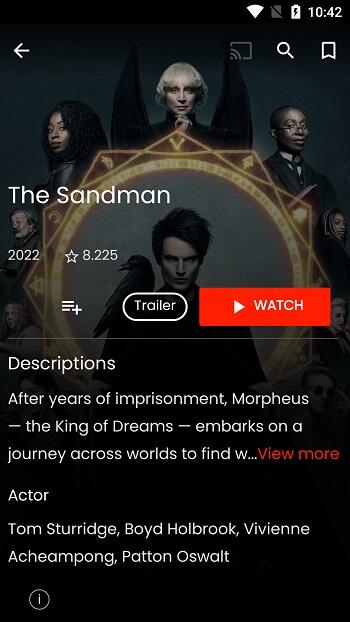 Download TV Shows and Movies
Being able to download TV shows and movies for later and offline viewing is one of the best advantages you can get from a TV app. Luckily, this is a feature that Nova TV offers.
This works because Nova TV allows you to download a video stream to a local file. Then, whenever you are ready to watch, you can use any media player app (such as VLC) to play the local file.
You can only watch a downloaded file from Nova TV using an installed external download manager app. Lastly, Nova TV supports One Download Manager and ADM (Advanced Download Manager).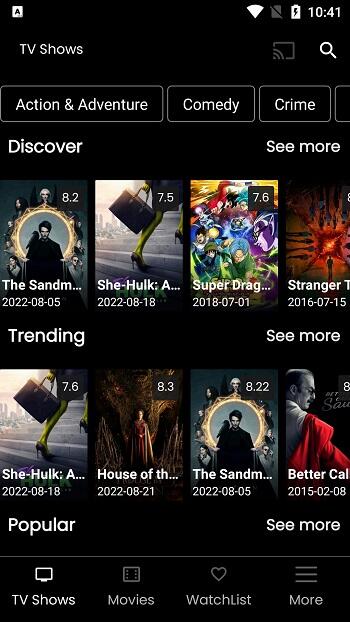 Stream Sources
Nova TV has one of the largest collections of stream sources that are said to be tested and trusted. These sources are marked as reliable choices and should be worth it. You are guaranteed an excellent viewing experience and fantastic quality with various trusted sources to choose from.
Voice Search and SeriesGuide Support
Nova TV has made searching for content more straightforward using the SeriesGuide support. You can find content easily in SeriesGuide (available on all major platforms) and watch them with Nova TV.
Nova TV supports voice search but can only function when you use a mouse pointer. This is because it uses the voice search button on the Android onscreen keyboard, which cannot be accessed using the arrow buttons on the remote control.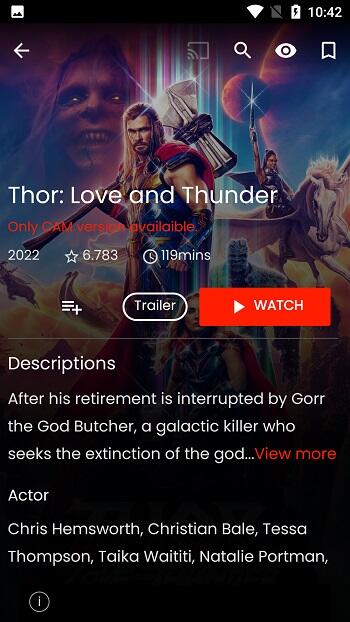 The only way to access the voice search button is by using a mouse pointer or changing your remote control to mouse mode. The voice search function is a great feature, but this can be seen as a drawback.
Subtitles
What better way to enjoy your favorite TV shows and movies than by using subtitles? Nova TV provides subtitle files for more than 225 languages from free services.
Playback
The playback features on Nova TV are impressive and something to look forward to. These fantastic features include using the left and right buttons on the remote control to rewind and fast forward, resume your stream from where you stopped playing it the last time you watched, and keep an automatic viewing history.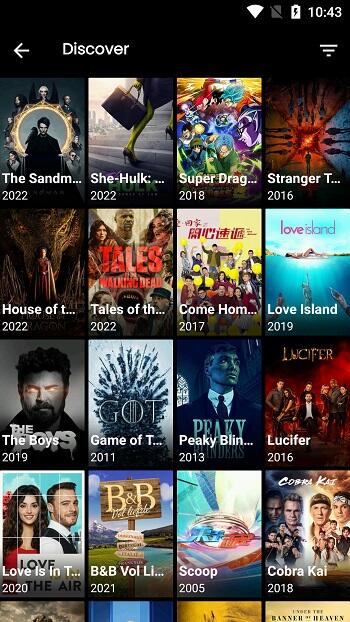 Movie Database
As stated above, Nova TV has a wide collection of trusted stream sources and is integrated with TMDB (The Movie Database Project). Searching for a movie or TV show shows you all the valuable information about that title.
Also, the TMDB database recommends movie and TV show titles similar to what you are searching for. This is a fantastic way to get to know different suggestions you may not have been aware of.
Installation and Setup
Nova TV is straightforward to install on your Android device even though they have changed its package name many times. The present update is com.bionic.Gemini can be downloaded using your favorite browser (it is not available on Google Play Store) and through any source on the internet.
Before you can download the app, you must ensure that you have enabled your browser to install unknown apps. To do this, go to your settings, click on app and notifications, select special access, choose the install unknown apps option, and enable your browser to allow from this source.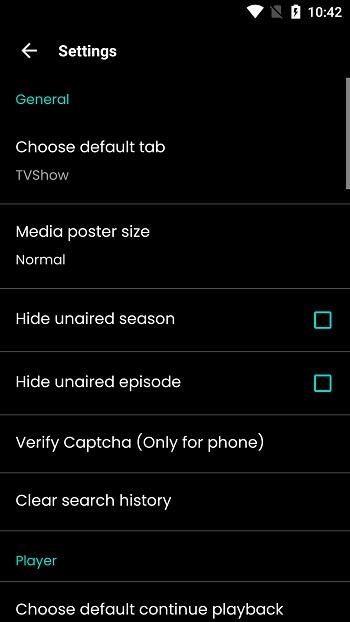 There is not much to do once you have installed Nova TV on your device. You can add your Trakt.tv account under settings to collect and track your viewing history. This way, you can access all the movies and TV shows you are currently watching.
Conclusion
Nova TV is a free streaming app that allows you to watch and download your favorite movies and TV shows at your convenience. The major disadvantage of this app is that there are several banner and full-screen ads.
The ads are sometimes very long and cannot be canceled using the back button on the remote control. And even though ad-free versions are available for download, the recent version brings back ads through their external video player app, Titan Player.
Apart from this disadvantage, the Nova TV app is highly worth it and one of the best ways to enjoy a fantastic viewing experience.