Download hacker or Dev tycoon and explore the lives of being both a hacker and a real-time developer. Develop your coding abilities or save the world from a virus.
Dev or hacker
Hacker or dev tycoon focuses on hackers' real-life situations, where you may build your games and programs. You'll advance from a newbie to the world's wealthiest developer. A control framework is added to the gameplay that made this genre so well-known. The outcome makes you assume you are a real hacker.
Hacker or Dev Tycoon is a game that simulates work and living. In the game, you can follow one of two paths: either become a renowned hacker or a good developer. Become a professional programmer and make products that help combat hackers or become the hacker himself.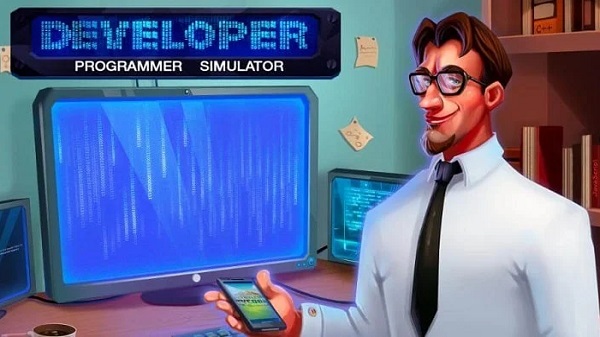 Whatever path you take, your objectives and how you attain them will be entirely different. As a skilled developer, you will use your coding skills to design firewalls to secure the cyber world and make valuable apps; hackers are your greatest adversaries.
Dev or hacker Description
Dev or hacker concept is straightforward: you play the role of an ambitious hacker who must rise to the top of the IT industry by producing games and applications while attempting to avoid dying of hunger.
Once the code has been written, you can use the money you make at work to buy meals, allowing you to work longer or get better computer hardware. It will enable you to create more complex games and apps that you can offer for a higher price and is crucial during the game's early stages.
The mode in which the game Hacker or Dev Tycoon integrates several gameplay elements gives it a new and enjoyable feel that appeals to beginners. Hacker or software mogul? You can choose your career path in this game.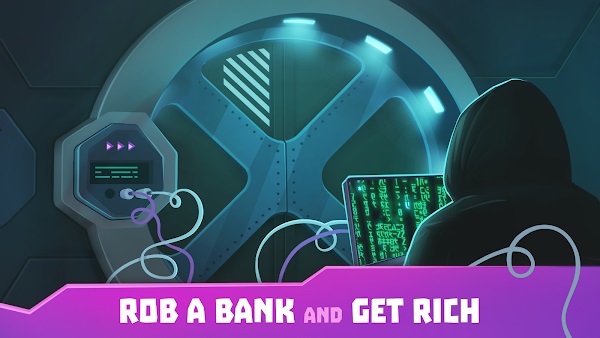 You can be a skilled developer who produces a variety of priceless software products that benefit society or develop into a dangerous hacker who is a menace to the global online community and is therefore illegal.
There are two lives, two different outcomes, and two pathways. However, a different outlook on life ultimately leads to a different path and final result. For example, A computer genius can either end up as a genuine programmer or a deadly hacker because of various reasons which allow their lives to become different when they are fully grown.
Would you like to know how that approach operates? What happens when you decide between two options? You can have answers to this by playing Hacker or Dev Tycoon's latest version. If you're a hacker, you aim to search every nook and cranny of the internet for openings through which you might enter the internet and cause havoc.
If the site is compromised, the internet community is confused, a secret is revealed, and you are satisfied and happy. Because of this, the subsequent succession of decisions and occasions—including life's turning points and landmarks—is distinct.
As a result, there will be two separate lives and two entirely distinct careers. The first is to carry out projects to support fraudulent practices. The second is to employ them to safeguard the vast and hazardous cyber world.
The lead protagonist will be unveiled to the player at the start of the Hacker or Dev Tycoon game. The programmer is inexperienced, has little background, and is still unsure about his direction. He'll need your help to get through a lot of coding obstacles. Then, decide whether you want to choose the Dev or the Hacker route.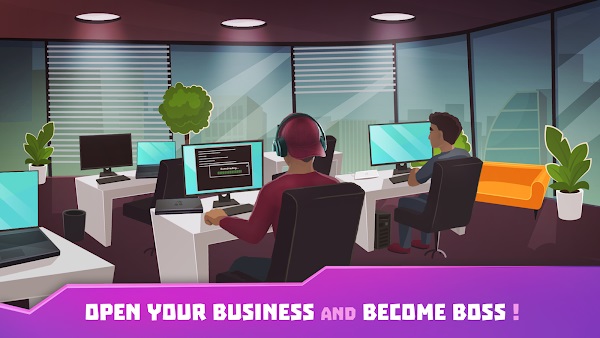 Initially, You'll carry out a lot of invasion tasks where you'll steal things like data and valuables from different parts of the mesh topology. The missions are getting bigger and better, so the public is terrified just hearing your name.
An alternate option is to train to be an excellent coder. You will concentrate on developing the software essential to human life and resolving security and illegal access issues. Utilize your coding talents to eliminate the virus that threatens everyone's internet.
There are remarkably equal improvement levels no matter which way you go. Your capability to make a significant effect grows along with your coding proficiency. Developing new skills also entails mastering numerous challenging responsibilities, breaking through countless complex websites,even for criminals who can entirely erase, alter, or have illegal access.
Your lifestyle and financial situation will vary as your skill level rises. With Dev, you can later establish a firm to carry out technical work. Hackers can slowly advance to more harmful levels by recruiting more to join a professional hacker gang, obtaining prison break contracts from unidentified clients, and so on.
Features of Dev or hacker
Massive operations
To build numerous fantastic initiatives, many people must work together. The entire region may be affected by their impact. Theft of global information may be a potential undertaking for your malicious cyber company.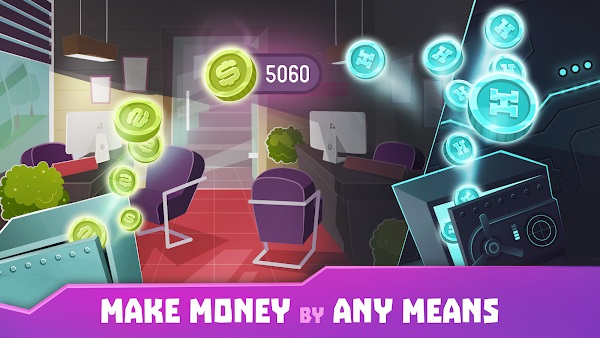 The most remarkable is to rob online banks while making vast amounts of money. However, companies tasked with maintaining cybersecurity will launch an initiative to prevent unwanted internet access. The most challenging aspect is eliminating a harmful virus that might interrupt worldwide access.
Improve your skills
Your coding abilities are most apparent when you can have a significant effect. You can decrypt more complicated programs with increased capacity. Such data can potentially be stolen and edited or deleted. Choosing whether you'll utilize your skills for positive or negative results is critical. Your life
Open a fantastic workplace.
You can construct your primary workplace in addition to purchasing your own home. Employ enough capable hands. It would be advisable to have a big team to work with to carry out many significant ambitions in the future. Increase your online presence. Carry out challenging activities to acquire control of or prevent data.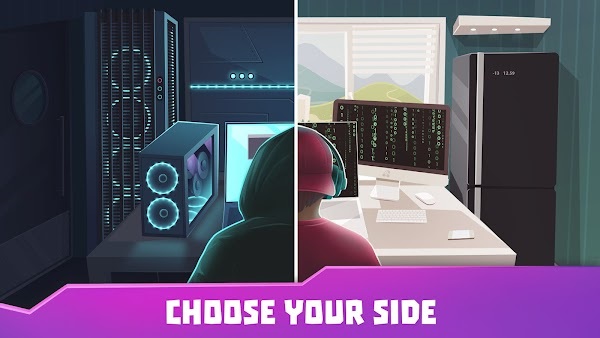 You may occasionally sign up to participate in programming competitions to win honors. At the same time, it gives folks a chance to learn more about you. Make improvements to your workplace and make it pleasant. Encourage workers to perform their tasks well and compensate them fairly.
Eliminate dangerous virus
Being a skilled hacker is not entirely evil. Players in the game can also display their skills in a challenge to stop viruses from infiltrating computers. The player has benefited from this assistance in becoming more well-known than before. This time, the life of a developer has significantly improved. The game is typically based on real-life situations to give gamers a distinct perspective on this occupation. The freedom to choose your objective in the digital space
Conclusion
Hacker or Dev Tycoon is a fun way to spend time; players can learn the skills necessary to become great hackers, and The user will have the chance to interact with avatars who will prove to be invaluable aids in coding.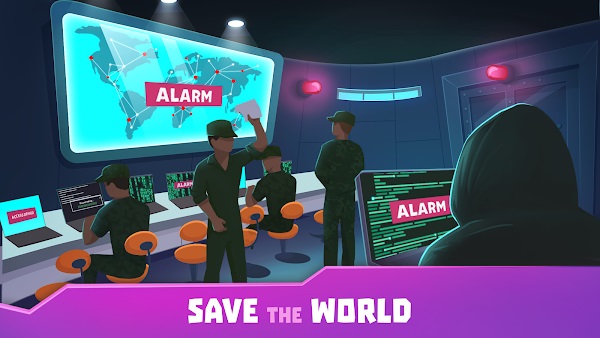 The player would need to create a lot of applications and software and buy a variety of equipment to complete a task and keep track of office work to be successful in their profession and financially. Pay your dues on time to avoid the regulatory stakeholders becoming curious about the user's activity and covering their work.